[bsa_pro_ad_space id=4]
June 23, 2016 – Recently issued into circulation by the Bank of Lithuania, the national side of the 2 euro commemorative coin bears one of the most salient symbols of Baltic culture – an amber disc-amulet. The new coin was presented to the public at the Palanga Amber Museum.
Lithuania / 2 Euros / CuNi/CuZnn / 27.75mm / 8.50g / Design: Jolanta
Mikulskyte and Giedrius Paulauskis (national side), Luc Luycx (common side) / Mintage: 1,000,000.
The graphic design of the national side of this commemorative coin was created by Jolanta Mikulskyte, while the plaster model was moulded by Giedrius Paulauskis. The common side of the coin is the same as in circulation 2 euro coins. The words on the edge of the coin: LAISVE*VIENYBE *GEROVE (in English: FREEDOM, UNITY, WELL-BEING).
"These Lithuanian coins, produced in a mintage of one million, can be used for payments not only in Lithuania but also in other countries that have adopted the euro. Therefore, this coin will not only remind us, but other Europeans as well, of our historical roots and unique Baltic culture. I also hope that this disc, once it appears in your purses, becomes a token of success and happiness," said Deivis Stankevi?ius, Director of the Cash Service at the Bank of Lithuania, during the presentation of the coin.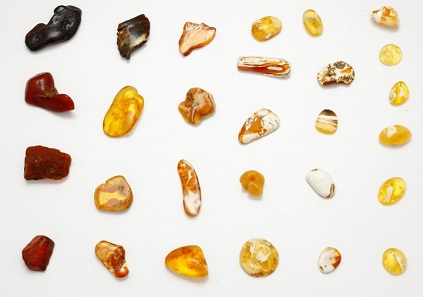 Characteristic of the Baltic region: amber stones, revealing unique colors.
The amber disc is an archaeological find from the Neolithic period, reminiscent of an irregularly shaped button. "Amber has linked the Baltic world to Southern Europe and, during the formation of the national identity of the Lithuanians and Latvians, became an integral part of their cultural identity," writes Dr Habil Bonifacas Stundzia, eminent researcher of the Baltic world.
The coins were minted by the UAB Lietuvos monetu kalykla (Lithuanian Mint). The mintage of the coin is 1 million, including 10 thousand of a higher (BU) quality in a numismatic package. The commemorative 2 euro coins are legal tender across the euro area.
Please find the website of the Bank of Lithuania here.
A short video about the new coin can be watched here.
Here you can download a brochure of the coin.
And this is the internet presence of the Palanga Amber Museum.