[bsa_pro_ad_space id=4]
April 27, 2010 – The Lighthouse Album Publishers have existed since 1917. In the meantime, the company located at Geesthacht / Germany is the global leader in collector's systems for stamps and coins.
History of the company
The history of Lighthouse goes back to 1917 when the lithographer Paul Koch founded a company called Koch & Bein in Aschersleben, in what is today Saxony-Anhalt, which produced the Kabe stamp albums that are still available today. Koch had to sell Kabe in the 1930s, but he founded a new company in Hamburg in 1948 – Lighthouse Album Publishers.
Both of these companies Kabe and Lighthouse later established a close partnership in the production and development of stamp stock books and pre-printed albums as well as in the purchasing of materials.

When no in-house successor could be found for Kabe in the 1990s, it was obvious that both companies should be merged. The two publishing companies founded by Paul Koch have been united since 1997.
Range
Initially, Lighthouse and Kabe were primarily involved in developing pre-printed albums for stamps and thus laid the foundations for establishing its position as the first port of call for collectors all over the world. Even today, collectors appreciate the Lighthouse editorial team for its exemplary development of pre-printed albums. The production and sales series is continually expanded, with the majority of products produced in house by Lighthouse.
The majority of Lighthouse products is still produced by Lighthouse.
This makes Lighthouse the only – and also the world's largest – German manufacturer of stock albums. In the past few decades, an extensive range of products for coin collectors was added: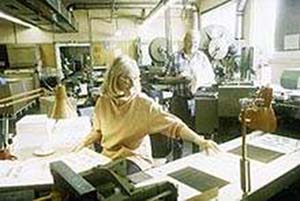 coin albums, coin capsules, coin cases, coin presentation cases, coin cleaning fluids, coin tongs and magnifiers are just a few examples of the wide range of coin accessories available. With more than 5,000 products, Lighthouse is the world's leading company for coin and stamp collector systems.
Over the years, the range has been constantly expanded to include collection systems for champagne caps, bottle caps, casino chips, model cars and watches. A wide range of magnifiers and lamps are also very popular with people involved in arts and crafts or DIY. In addition, Lighthouse has also been offering a steadily growing range of filing and archiving systems for several years via office suppliers and stationery retailers.
Global leader in collector's systems for stamps and coins
Lighthouse Album Publishers, based in Geesthacht near Hamburg, Germany, currently employs around 250 people. Across Europe, Lighthouse maintains close ties with over 3,500 stamp and coin retailers, departmental stores as well as office suppliers and stationery retailers. Lighthouse also has subsidiaries in the USA and Canada, as well as maintaining close contact with customers and post offices in a further 80 countries.
For more information, go to www.leuchtturm.com