[bsa_pro_ad_space id=4]
02-12-2017 – 01-01-1970
Web Auction 2
Leu Numismatik's 2nd Web Auction
Leu Numismatik's Web Auction 2 will be closing on Sunday, 26 November 2017, at 2 pm CET. Up for auction is a selection of 1,000 lots from the ancient, medieval and modern world. While the focus is on Greek, Roman Provincial and Roman Imperial numismatics, there are also many interesting pieces representing the Roman Republic, Byzantium and the Middle Ages.
These are some of the auction's highlights:
Lot 572.
Lot 572: Sextus Pompey. Denarius, military mint in Sicily, 37-36 BC. Virtually as struck. Starting price: 2,000 CHF.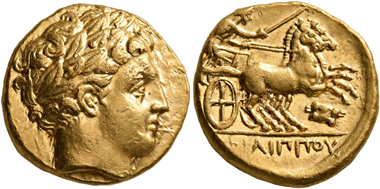 Lot 100.
Lot 100: Kings of Macedon. Philip II, 359-336 BC. Stater, Amphipolis, struck under Philip II or Alexander III, circa 340/36-328 BC. Light die rust and tiny marks, otherwise, extremely fine. From a Viennese collection, formed in the 1990s. Starting price: 1,000 CHF.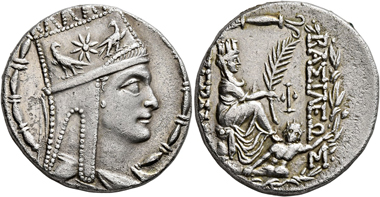 Lot 305.
Lot 305: Kings of Armenia. Tigranes II 'the Great', 95-56 BC. Tetradrachm, Antiochia on the Orontes. The reverse struck somewhat off center, otherwise, good very fine. Starting price: 500 CHF.
Lot 738.
Lot 738: Hostilian, as Caesar, 250-251. Aureus, Rome. Minor traces of mounting, otherwise, very fine. Starting price: 5.000 CHF.
Live bidding is only available on Leu's website and requires an active user account.
You may immediately register here.
You can browse online through the complete auction catalogue.