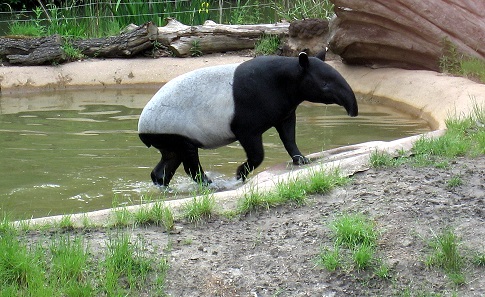 [bsa_pro_ad_space id=4]
March 10, 2016 – Le Grand Mint's 'Wonderful World' is dedicating its second motif to one of nature's natural beauties. Long trunk, grayish, and seemingly cumbersome motions: The real beauty of the tapir reveals itself upon a second glance.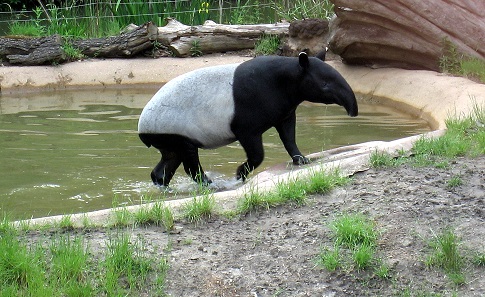 Tapir in the Dortmund zoo. Photo: Mbdortmund / GFDL 1.2
The tapir is a survivalist
The jungle inhabitant is much more than just pretty. The tapir is beautiful and above all a brave survivalist. For more than 14 million years, the quick-reacting vegan has roamed tropical rainforests worldwide; equipped with everything it needs to survive it continues to exist in the wilderness. The tapir is indeed a real survivor on this wonderful world.
Le Grand Mint's tapir bullion coin.
Elegant design
The bullion coin 'Tapir' of pure silver impresses with modern artistic conceptualization. Precisely designed by multiple design award-winner Dirk Uhlenbrock, the silver coin with the tapir motif remains true to the aesthetics of the 'New Objectivity' movement. The second fine embossing of the current silver coin series 'Wonderful World' with special motifs is a limited edition, produced by Le Grand.
For more information on Le Grand Mint and their products go to the company's website.
To learn more about tapirs take a look at the National Geographic website.