[bsa_pro_ad_space id=4]
by Ursula Kampmann
translated by Christina Schlögl
May 3, 2018 – There are some people you will figure out in only a few minutes and there are people you will know for decades without really learning anything about them. John Pett fell into the second category. He was always calm and friendly, with an impressive special knowledge he would share with anyone. We used to meet him and at all significant auctions and coin shows. Now we will no longer see his cheerful face. He died on April 22, 2018.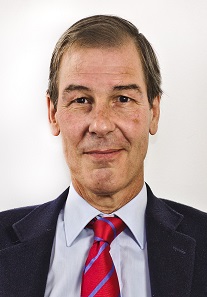 John Pett (1951-2018).
John David Warwick Pett was born in Hove, Sussex on August 14, 1951. He studied Classics at Nottingham University. After his graduation he started working at Spink and Son Ltd. in London in 1974.
The mid-seventies: coin trade was flying high at the time. It was a time when the general public started to appreciate coins as a potential investment. One could not go wrong really, as the coins would immediately increase in value – if you bought one today, it would be worth 10% more by tomorrow. Countless young men decided to start their own businesses with minimal funds. Many coin dealerships that later turned into the most important auction houses were founded in some living rooms in the 1970s. John Pett decided not to go into business for himself. He stayed at Spink until his retirement in September of 2017.
At Spink, Pett could learn from some of the most renowned specialists in numismatics, like George Muller, who had been taught by the well-known Leonard Forrer himself. And he saw more material than many other coin dealers. John was in charge of cataloguing ancient coins for the Numismatic Circular, the famous fixed price list by Spink which was first published in 1892. He wrote texts for the auction catalogues between 1978 and 2017. Since the 1980s he was responsible for the Department of Ancient Coins at Spink's. He owned the face that came to mind when a coin person thought about Spink's.
John Pett was always very modest. He would help others with his opinion but he never claimed it was the ultimate truth – despite the fact that he was right a surprising amount of times. He had a good instinct for coins and he loved their beauty. Those who knew him, appreciated him. But only few people had the privilege of knowing more about John Pett personally.
He stayed at Spink for an astonishing 43 years – even when he got diagnosed with a severe form of cancer more than a decade ago. John Pett did not give up and kept doing what he loved: Greet customers at Spink and assist them with purchases and sales.
For me, John Pett was the embodiment of the British gentleman. His integrity was beyond doubt. He was one of the people who lent credence to his generation of coin dealers. He did not need lawyers or contracts because he would keep his word.
We will miss John Pett dearly.