[bsa_pro_ad_space id=4]
On October 10, 2019, the British Museum will open a new special exhibition which explores how western artists have long been inspired by the Islamic world. Covering five centuries of artistic interaction, the exhibition is a collaboration with the Islamic Arts Museum Malaysia (IAMM) and will include a major loan of objects from the Kuala Lumpur-based institution; their first appearance outside of Malaysia.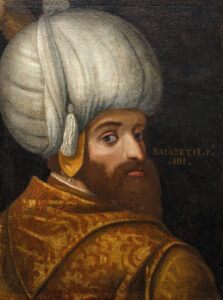 Orientalism: Between Fantasy and Reality
"Inspired by the east: how the Islamic world influenced western art" will chart the long and complex cultural interactions between Europe and North America in the 'west', and North Africa and the Middle East in the 'east'. At its core will be an examination of the tradition known as Orientalism, the representation of the east in western arts and which often blurred the lines between fantasy and reality. It reached its height as an art movement during the 19th century (when western artists began visiting the Middle East and North Africa in greater numbers), but this exhibition will trace its origins back much further, to the 1500s. It will also demonstrate that Orientalism was not just restricted to painting as is often assumed, but will highlight a much wider influence across many types of visual and decorative arts. Visitors will be able to see objects as diverse as ceramics, photography, glass, jewellery, manuscripts and clothing, as well as contemporary art.
From Objects from the 15th cent. to Contemporary Art
Today, Orientalism is a highly charged and contested term, and while Orientalist arts and crafts rapidly declined in popularity from the 1940s, its visual language has remained a potent resource for some artists today. The exhibition will conclude with four contemporary reactions to the imagery of Orientalism by Middle Eastern and North African female artists. These works – including Lalla Essaydi's Women of Morocco triptych and Inci Eviner's 2009 video work Harem – speak back to Orientalist representations of the east, subverting and undermining works by earlier European and North American artists.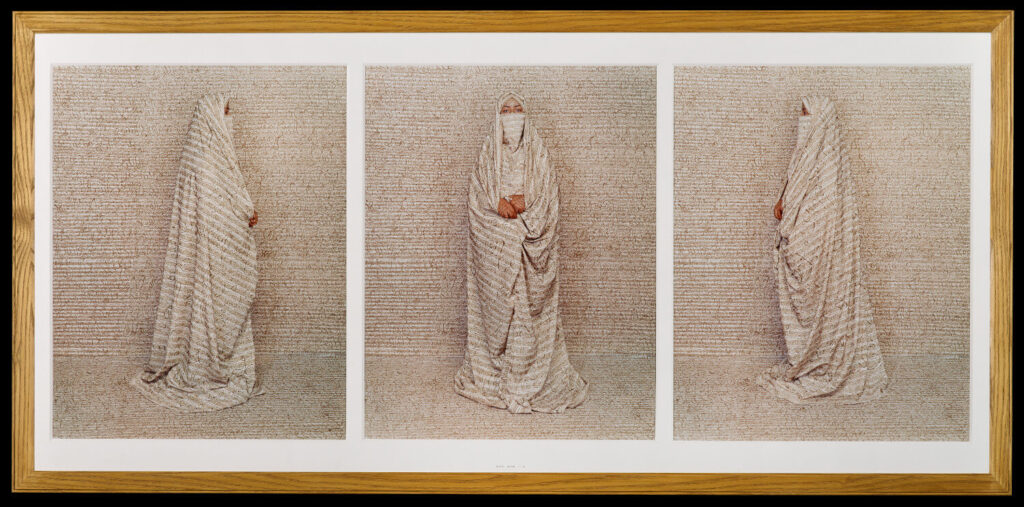 The objects from the Islamic Arts Museum Malaysia are shown together for the first time at the British Museum, having been collected by IAMM over recent years. These will be displayed alongside key objects from the British Museum's world-class Islamic collection, as well as a number of other loans. The exhibition is supported by Jack Ryan and sponsored by Standard Chartered Bank.
Important works in the exhibition are paintings by leading Orientalists including Eugène Delacroix, John Frederick Lewis and Frederick Arthur Bridgman, as well as significant but less familiar pieces, such as British artist Edmund Dulac's original illustrations for a 1907 edition of the Arabian Nights, and ceramics by Théodore Deck, a leading French ceramicist who in the late nineteenth century created a range of pieces directly inspired by Islamic originals.
Reciprocal Impact
A section of the exhibition will be dedicated to how some artists from the Islamic world were able to turn the Orientalist gaze back on itself during its height in the 19th and early 20th centuries, reusing and reimagining such imagery for their own ends. The adoption of European artistic styles and technologies – particularly photography – was embraced and promoted by social elites, who like their contemporaries in Paris and London were active participants in the artistic and cultural trends of the period. Highlights of this section include works by pioneering Ottoman photographer Pascal Sébah, and a number of exquisitely decorated portrait medals from the Middle East but heavily influenced by European styles.
What the Makers Think of their Exhibition
Hartwig Fischer, Director of the British Museum, said: "This major exhibition will highlight just how extensive and enduring the cultural exchange between the west and the Islamic world has been. It is an artistic relationship which has endured for five centuries and has influenced an astonishing diversity of material culture. We are grateful to the Islamic Arts Museum Malaysia for collaborating with us on this project and for offering such a generous loan of objects. We also thank Jack Ryan and Standard Chartered Bank for helping make this exhibition possible."
Olivia Threlkeld, co-curator of the exhibition at the British Museum said: "Orientalism was one of the defining elements of the 19th and 20th centuries, comparable to other 'isms' like Surrealism and Impressionism, but it is largely forgotten today outside of academic circles. This will be a rare opportunity in the UK to see these important artworks from southeast Asia's largest museum dedicated to Islamic art, and to think about Orientalism's impact on art history and its legacy today."
Tracey McDermott, Group Head, Corporate Affairs, Brand & Marketing and Group Head, Conduct, Financial Crime and Compliance at Standard Chartered Bank, said "We are extremely proud to be sponsoring Inspired by the east, showcasing how the east and west were, and continue to be, intricately connected.  Standard Chartered Bank has a long standing history in both the Far East and Middle East, and it's our unique diversity and inclusive culture that makes us who we are; akin to the diverse and international audience the British Museum attracts year on year."
After its run at the British Museum, the exhibition will open at the Islamic Arts Museum Malaysia from 20 June – 22 October 2020. It will be accompanied by a fully illustrated catalogue published by the British Museum Press.
"Inspired by the east "follows the opening in October 2018 of The Albukhary Foundation Gallery of the Islamic World at the British Museum which displays the Museum's world-class Islamic collection to tell a more universal story of Islam in a global context.
For more information about the exhibit, visit the British Museum's website.
There, you can also find more information about the Albukhary Foundation Gallery of the Islamic World.
CoinsWeekly also reported about the opening of the Albukhary Foundation Gallery of the Islamic World.
If you want to know more about the Islamic Arts Museum Malaysia, visit their website.
Visit the American Numismatic Society's website to learn more about the origins of portrait medals.
And to find out who Muhammad Shah Qajar was, read this article.