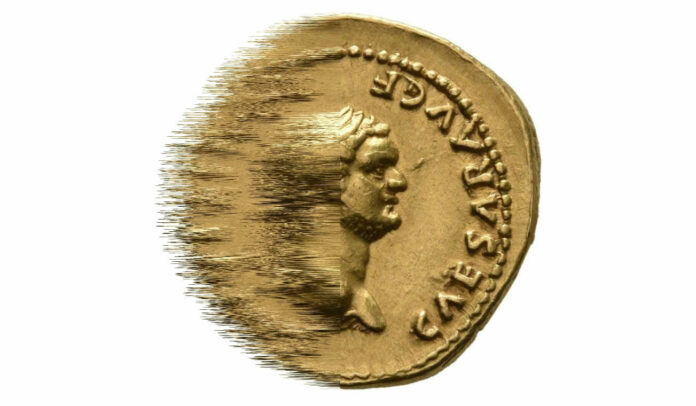 [bsa_pro_ad_space id=4]
On 18th March 2022 the University Tübingen organizes an international Workshop with the title "Iconographies in Motion Coins, Coin Types, and Communication" via Zoom.
Because of their coin images, Greek and Roman coins are among the most visual material culture of the ancient world. In this workshop, the conditions and mechanism for the change or continuation of coin iconographies in ancient coin series will be discussed against the backdrop of their function and meaning as communicative tool in society. In a diachronic perspective, phenomena stretching from the archaic period shall be confronted with developments during the Roman imperial period. At the same time, the conference will embrace studies on ancient coinage and coin iconographies from the central and eastern Mediterranean.
Organized within the project "Impressing Images. The Aesthetics of Coins During the Roman Empire" of the interdisciplinary collaborative research centre SFB 1391 Andere Ästhetik. Funded by the German Research Council (DFG).
Program
09:45 – Stefan Krmnicek & Michele Lange (University of Tübingen): Welcome and introduction
10:00 – Manuel Flecker (Kiel University): Key note: Imagescapes. Intermedialität zwischen später Republik und früher Kaiserzeit
10:30 – Evangeline Markou (National Hellenic Research Foundation): Digraphic Legends, Literacy and Propaganda in Classical Cyprus. The Testimony of Coins
11:00 – Marc Wahl (University of Vienna): Coin Types in Motion. A Case Study of Thurium (Lucania)
11:30 – Panagiotis Iossif (Radboud University Nijmegen): Gender Identity, Victorious Expressions. A Quantitative Perspective of Seleucid Numismatic Evidence
12:00 – Simone Killen (Commission for Ancient History and Epigraphy, Munich): Ganz der Vater?! Warum das Münzportät eines neues Kaisers manchmal wie das seines Vorgängers aussieht
12:30 – Stefan Krmnicek (University of Tübingen): From AVGVSTVS to AVGVSTO. The coin legends' language in motion
13:00 – Final discussion and farewell
For further information and registration, write an email to Prof. Dr. Stefan Krmnicek.
Read more about the collaborative research center SFB 1391 Andere Ästhetik.