[bsa_pro_ad_space id=4]
September 30, 2010 – On September 29th, 2010 the Hungarian National Bank issued a new commemorative coin. It is dedicated to Lászlo József Biro the inventor of the biro.
Hungary. László Jószef Biro; face value: 1000 HUF; material: CuNi; weight: 14 g; 28,43×28,43 mm; date of issue: September 29th, 2010; designer: György Szabo; mintage: 10.000 uncirculated; 10.000 proof.
This coin forms part of a series issued by the Hungarian National Bank celebrating the technical innovation and inventions of Hungarian engineers and inventors. It is the sixth coin of this series.
László József Bíró
b. 29 September 1899 in Budapest – d. 24 November 1985 in Buenos Aires
Bíró was a person with a wide range of interests, having tried his hand as a hypnotist, graphology expert, race car driver, insurance broker and customs clerk, as well as dabbling in painting, sculpting and newspaper writing. Despite his many talents, he became best known as an inventor, and within that field as the inventor of the ballpoint pen. His most famous invention was the result of his work as a newspaper writer.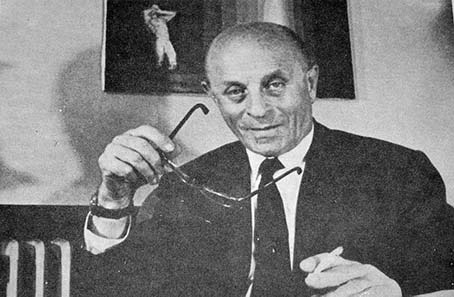 László Jószef Biro, ca. 1978. Quelle: Wikipedia.
In his memoirs, he explained, "I often looked at the uniform, mechanical work of the rotating printing rollers. …I imagined a miniature roller, which could be used in a pen. The essence of it would be that the ink automatically coats the roller during operation, making marks the paper."
At first, a ball bearing was used as the tip of a large pen, and this solution was presented at the Budapest International Fair in 1931. Later, he experimented with the same method on a smaller scale, designing a pen for writing.
A biro by Biro. Photo: Roberto Fladone and Daniel Schwen / Wikipedia.
His brother György and friend Imre Gellért helped Bíró to develop a product suitable for serial production, with financial support coming from Andor Goy, head of the typewriter store Goy and Kovalszky. In 1939, after Hungary passed anti-Jewish laws, Bíró left to protect himself and his family, moving first to Paris and then to Argentina. He finished his experiments to develop a useable ballpoint pen in Argentina, modifying an ink for detecting cracks for use in his ballpoint pen. His special ballpoint pen was patented in Argentina on 10 June 1943. The first pens produced for sale were called Eterpen, after the manufacturing company, and were sold from 1945 on. In English-speaking countries, Bíró's invention, the ballpoint pen, is still frequently referred to as a "biro". Argentina declared Bíró's birthday, September 29th, as Argentina's Inventor's Day, in recognition of its famous Hungarian-born inventor. To this day, the ballpoint pen remains the most popular implement of writing around the world.