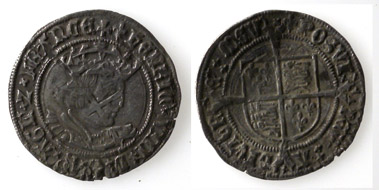 [bsa_pro_ad_space id=4]
January 10, 2013 – When the barons decided to occupy the public land to graze their sheep people had to starve. Eventually, in July 1549 a group of peasants got together and tore down the fences. When they arrived at Robert Kett's, the yeoman surprisingly agreed with the people and consequently even led them in a rebellion against injustice. Some 15,000 men marched to Norwich and occupied the town. This was, however, the biggest success they obtained since on August 27 the Earl of Warwick defeated the uprising, hundreds of poor people were killed, Robert Kett was executed.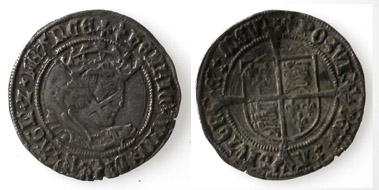 Courtesy of the Portable Antiquities Scheme.
Probably during these dramatic events someone, maybe one of the yeomans or barons the peasants had turned on, concealed a larger sum of money in a field right at the heart of this rebellion, at Wymondham in Norfolk. In April 2011 some of these coins were found by two metal detectorists and have now been declared treasure according to the 1996 Treasure Act.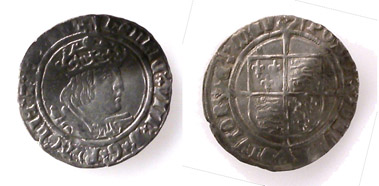 Courtesy of the Portable Antiquities Scheme.
The hoard comprises 14 coins, one of them a half groat the others groats, all minted under Henry VIII. Three coins are of Henry's third coinage (1544-1547) the other from the second coinage (from the 1520s to the 1540s).
A valuation committee is to decide on the coins' value and thus on the compensation for landowner and finder.
The BBC reported on this find and on the historical background of Kett's rebellion.
More detailed information on the single coins and photos offers the website of The Portable Antiquities Scheme.