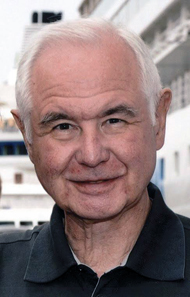 [bsa_pro_ad_space id=4]
by numiscontrol
translated by Almuth Klingner
May 31, 2018 – On May 13th, 2018 in Vienna, the numismatist, publisher and editor-in-chief Gerd-Volker Weege passed away after a serious illness. With him, we lost a dedicated friend of coins and medals, who reached many people especially through his down-to-earth attitude and his universal creativity. With great persistence, he never tired of defending the print medium journal and, in a world of growing digitalization, fought against knowledge out of the socket by relentlessly following his own path. For that, he had found a good strategy, utilizing digital media where they are in fact advantageous. Consulting the latest news and informative data banks compactly and concisely on the computer, but also sitting comfortably in a chair, leafing through a heavy trade journal – that was his recipe.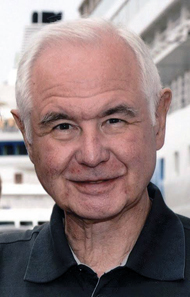 Gerd-Volker Weege (1945-2018). Photo: © Weege family.
A friend of the papers
As early as in his school years, Gerd-Volker Weege founded his first paper, which was regularly published at his hometown high school in Buxtehude. Later, he would become a publisher for a German SME association. When the opportunity came, in 1983, to purchase a Vienna-based publishing house, the German national spontaneously moved to the city by the Danube with his wife and two children. He did not want to miss this one-time opportunity. His decision was the right one – as evidenced by the fact that, throughout his more than 50-year career as a publisher, he was responsible for numerous trade journals and always stayed true to the publishing industry.
The love for numismatics
Among numerous other titles, Gerd-Volker Weege published the numismatic trade journal "money trend" since 1996, out of the heart of Vienna. Already in his youth, numismatics had been a passion of his, but as a publisher, he was able to turn his beloved hobby into a job. He especially loved to work on the topics of recognizing fakes and the numismatic history. In doing so, he also made use of the modern digital media and created an extensive online encyclopedia for coin lovers, which is continuously being expanded. In comprehensive articles, specialist books and commentaries, Gerd-Volker Weege handed down his wide-ranging knowledge of the field, which he had accumulated over the years, to his many readers.
A numismatist with a big heart
Gerd-Volker Weege was a numismatist with a big heart, and always full of ideas he consequently defended and implicated with passion. The world of numismatics mourns a member of its own.