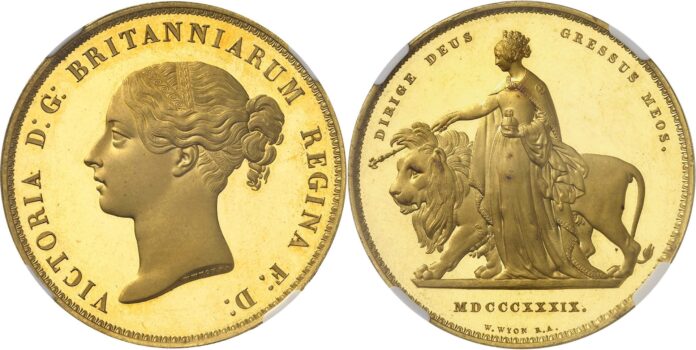 [bsa_pro_ad_space id=4]
From France to Great Britain: High Quality Coins in MDC's 6th Auction
MDC Monnaies de Collection offers in their 6th auction 1242 high quality lots from antiquity to present day with a special focus on rare FDC Gold coins. The sale will be held on Thursday 29 October 2020 starting at 9.30 AM CET in the Hotel Métropole in the center of Monte Carlo, Monaco. The prestigious location highlights perfectly the many important and precious coins and medals. The pinnacle of the auction will be the selection of extremely rare and perfectly preserved coins from Great Britain.
Here are some of the highlights:
Live-Bidding is available through biddr.
All lots of the auction can be found on biddr, Sixbid, Numisbids and the website of MDC.
You can contact MDC Monnaies de Collection via e-mail.