[bsa_pro_ad_space id=4]
May 5, 2016 – Mint of Finland will release a silver collector coin dedicated to architect and designer Alvar Aalto on 16 May 2016. The Alvar Aalto collector coin will be part of the joint collector coin programme of European mints. The theme of the programme changes annually, with this year's collector coins celebrating the ages of Europe and the modern 20th century.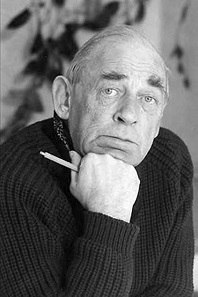 A photograph of Alvar Aalto (1960). Source: Wikimedia Commons.
Communications Director Henna Karjalainen of Mint of Finland feels honoured to be involved in the mints' joint programme: "It has been interesting to see the variety of collector coins designer around the same theme. Europa Star collector coins are also an attractive collector's item on the European level," says Henna Karjalainen.
Second collector coin to commemorate Alvar Aalto
This is not the first collector coin to pay tribute to Alvar Aalto. A 100-mark silver coin was struck in his honour in 1998.
The new collector coin commemorating Alvar Aalto will be released in May.
In the coin being released in May, designer Aimo Katajamäki has approached his subject in an unconventional manner. The reverse of the coin designed by him bears a drawing of Alvar Aalto superimposed by a pattern evoking the shape of the Savoy Vase. The obverse features the mints' shared Europa Star symbol and Finland's national Lion emblem.
The nominal value of the silver collector coins will be EUR 10, The nominal value is confirmed by a decree of the Ministry of Finance. The maximum mintage of the collector coins is 10,000, out of which 100 coins will be numbered. The numbered collector coins will be packaged in glass cases and sold separately. The collector coins will be made of Ag925/1000 silver, with a diameter of 33 millimetres and weight of 17 grams.
For more information go to the Mint of Finland website.
This is the website of the Alvar Aalto museum in Helsinki.