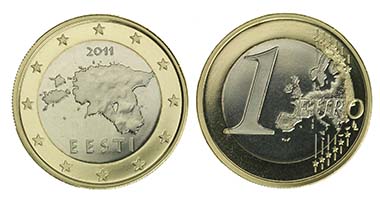 [bsa_pro_ad_space id=4]
July 30, 2010 – Mint of Finland won the call for tender for euro coin production organized by the Central Bank of Estonia in 2005. A public vote within Estonia decided the appearance of the coins and the design by Lembit Löhmus's was chosen.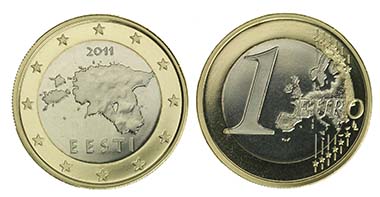 All the coins feature the same theme incorporating an image of the map of Estonia with the word EESTI (Estonia) beneath. On the national side of the Estonian euro coins is the year of minting in addition to the 12 stars of the European Union. Estonia's move to the euro has been a long and multi-staged process of which the final stage to adoption was the decision made 13.7.2010 by Ecofin, the EU's economic and financial affairs council.
'Mint of Finland and Eesti Pank have worked together for years. Finland has already been producing Estonian collector coins since 2004. We are very proud to have been chosen by Eesti Pank. Estonia is now the eighth country for which we produce euro coins. No other mint in the world has made euro coins for as many different countries as Mint of Finland,' comments the Mint's Managing Director Paul Gustafsson.
Mint of Finland is the leading mint within the Nordic and Baltic region, exporting to nearly 40 countries. Mint of Finland is the sole owner of AB Myntverket, the mint of Sweden, and has a 50-percent shareholding in the Norwegian Det Norske Myntverket. Mint of Finland is dedicated to designing, marketing and minting coins. The company is owned by the Finnish state. It encompasses two business units: Circulation Coins and Collector Items.