[bsa_pro_ad_space id=4]
Voting members of the American Numismatic Association (ANA) have chosen five new candidates and four incumbents to the ANA Board of Governors for the 2019-21 election term. Clifford Mishler was the top vote receiver.
New members Muriel Eymery, Mary Lynn Garrett and Shanna Schmidt; returning members
Michael Ellis and Clifford Mishler, will join current members Greg Lyon and Paul Montgomery on the Board of Governors, along with President-elect Col. Steven Ellsworth, Ret. and Vice President-elect Dr. Ralph Ross.
For President
Col. Steven K. Ellsworth, Ret., Brentwood, Tennessee (3,206 votes)
Dr. Donald H. Kagin, Tiburon, California (2,849 votes)
For Vice President
Dr. Ralph W. Ross, Sugar Land, Texas (3,757 votes)
Thomas J. Uram, Eighty Four, Pennsylvania (2,173 votes)
Candidates for Governor
Clifford Mishler, Iola, Wisconsin (4,479 votes)
Greg Lyon, St. Louis, Missouri (3,951 votes)
Mary Lynn Garrett, Lexington, Kentucky (3,935 votes)
Paul Montgomery, Guthrie, Oklahoma (3,888 votes)
Shanna Schmidt, Oak Park, Illinois (3,871 votes)
Michael L. Ellis, Camilla, Georgia (3,473 votes)
Muriel Eymery, London, England (3,133 votes)
In the event that a board member cannot fulfil their term, the runner-up will fill the vacant seat for the remainder of the two-year term.
The new board will be sworn-in at the annual ANA Banquet on Friday, Aug. 16, at the World's Fair of Money in Rosemont, Ill. Ellsworth will become the Association's 61st president, succeeding current President Gary Adkins, who will serve as a non-voting, ex-officio member of the board.
Donald Kagin and Thomas Uram, having lost their bids for President and Vice President respectively, will be leaving the Board, as will John Highfill. Brian Hendelson did not seek re-election.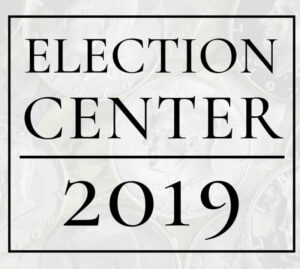 ANA members had the option to vote by either electronic or paper ballot. Out of 6,131 total votes, 4,283 were cast by paper ballot while another 1,848 members voted electronically, representing over 30 percent of votes cast.
The election was conducted and tabulated by Election Services Corporation of Hauppauge,
New York. Overall, 19,737 ANA members were eligible to vote in this election; 31.06 percent of eligible voters participated. To be eligible to vote, members have to be at least 13 years old and a member of the Association for at least one year as of March 31 of the election year. In 2017, 19,425 members were eligible to vote; a total of 5,371 votes were cast, representing 27.65 percent of eligible members.
You can find more information on the American Numismatic Association's website.
CoinsWeekly published an article presenting two of the female candidates that ran for the 2019 ANA election, Shanna Schmidt and Muriel Eymery.