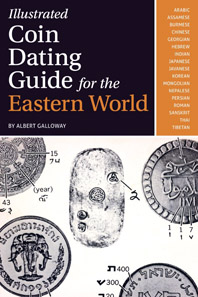 [bsa_pro_ad_space id=4]
September 13, 2012 – Learn how to identify inscriptions and determine dates on eastern coins. With many images, charts and conversion tables, this book provides the collector with all of the resources needed to identify eastern coins.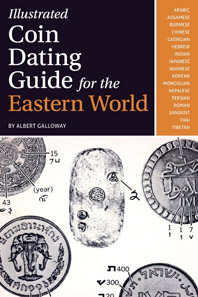 Albert Galloway, Illustrated Coin Dating Guide for the Eastern World, Krause Publishing, Iola, 2012. 144 p., Paperback. ISBN: 9781440230882. $24.99.
It includes 250 images of coins and close-up details for recognizing key elements of coins from all over the eastern hemisphere.
Features include conversion tables and charts for calculating dates and translating numbers and letters in Arabic, Chinese, Hebrew and other languages.
This book is for the collector looking for in-depth information on identifying coin inscriptions and recognizing and dating eastern coins.
To learn more about the book or for orders, please click here.