[bsa_pro_ad_space id=4]
May 15, 2014 – In a global first, New Zealand Mint will release a series of gold and silver commemorative coins, featuring some of Disney's most recognised and cherished characters. The coins will be struck by Perth Mint on behalf of New Zealand Mint.
Goofy, Daisy Duck, Mickey Mouse, Minnie Mouse, Donald Duck and Pluto (left to right). © Disney.
The Auckland-based gold bullion dealer and collectable coin maker will mint the coins for two years. As well as classic Disney character designs, New Zealand Mint will create collectable coins featuring the much-loved Disney Princess characters. The first coin will be available in April 2014.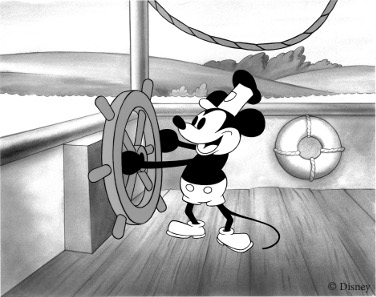 'Steamboat Willie' is the first animated short-film featuring Micky Mouse, released by Walt Disney in 1928. © Disney.
"An opportunity to work with what are some of the most well-known and loved animated characters in history is something all Mints would dream of," said New Zealand Mint Chief Executive Simon Harding. "NZ Mint has produced collectable coins for some big global brands, but this series is particularly significant for us. It's a fantastic opportunity to operate in a huge global market."
Micky Mouse. © Disney.
Harding said 97 per cent of New Zealand Mint's collectable coin production goes offshore – mainly Russia, Eastern Europe, China and the US. "Collectable coins appeal to different audiences all over the world. In Russia for example, gifting precious coins is a tradition similar to the way we give cards at birthdays," Harding says.
"Disney characters are known and loved the world over, so to be able to immortalise them on precious metals is something we expect will generate a lot of interest from fans all over the world."
To keep updated on the release of the Disney coins, visit the New Zealand Mint online.