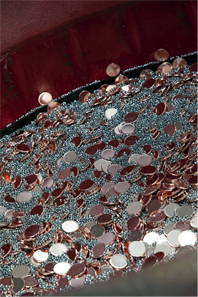 [bsa_pro_ad_space id=4]
September 11, 2012 – You certainly know the problem: You are using the same word as your business partner, nevertheless you are speaking of completely different things. Different languages, different procedures, different aspects – globalization presents our language competence with completely new challenges. MintWorld wants to contribute to liquidate possibilities of misunderstanding. We are working on an encyclopedia of technical terms used by the coin producing industry. These definitions are thought as basis for discussion. We are looking for the appropriate word in your language. And we are looking for your commentaries.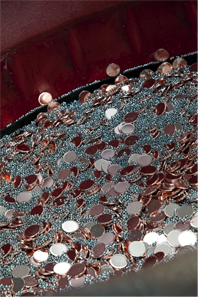 Passivation
by Thomas Hogenkamp, Sales Director Mint Applications
Passivation is a surface protection against oxidation, The protection is a chemical (chemical/mechanical) surface treatment of mainly metal surfaces, copper based, and will minimize or slow down the oxidation process due to environmental or handling reasons.