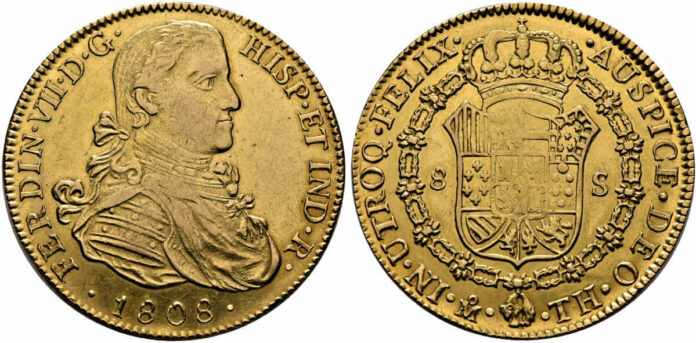 [bsa_pro_ad_space id=4]
Cayón's Subasta Electrónica 82
Cayón Subastas E-auction – Subasta Electrónica 82 – closes on 20th May 2022 at 5:00 PM (Madrid, Spain). The auction features almost 1,000 lots with several attractive Greek and Roman coins, hundreds of individual and large lots of world coins including sets and some gold coins. Among them there is a small offering of medals and tokens, a bunch of Spanish coins from Islamic to today as well as hundreds of large lots of the second half of 20th century. Highlights are a couple of Campanias' didrachms, a stater from Tarsos, an attractive Augustus denarius, a dozen of nice roman republican denarii, three gold 8 escudos, three different dates of modern issues replicas of Segovia's 50 reales, a gold five coins set of Jersey, a 100 francs Napoleon 1857A, two sets of four silver coins Australia 1995 and much more.
You can view all lots and place bid on the Bid in the online catalog.
For further information about the auction house, visit the website of Cayón Subastas.