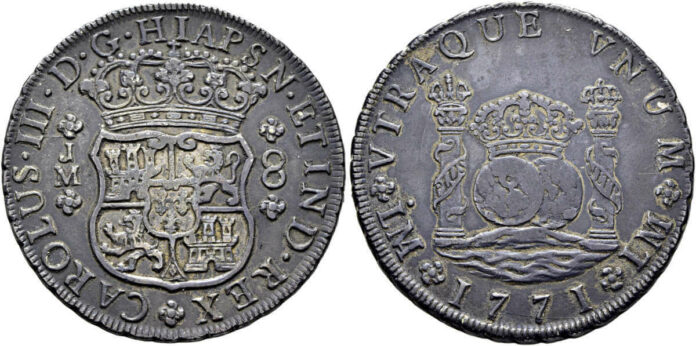 [bsa_pro_ad_space id=4]
Cayón's E-Auction 83
The new Cayón e-Auction 83 offers almost 700 lots of ancient, Spanish and world coins, with lots of large lots, sets, rolls and more. The sale closes on Tuesday, 19th July 2022 at 5 PM (Madrid, Spain). As this is a bid prior closing, do not wait till the last moment, because in case of last minutes bids, the lot will take 10 minutes extra for closing.
Highlights that you should take a look at include: a medieval seal, several attractive pieces of gold 8 escudos, the very rare 8R 1771 Lima error HIAPSN, some rare pieces of peseta system (including 1869 20 cents, 5 pesetas 1888 MSM), a complete set of L'Ametlla del Valles and Segarra de Gaia; and in the world coins section a scarce Catarina II 1767 ruble.
View all lots of e-Auction 83 in the online catalog.
For further information, visit the Cayón website.