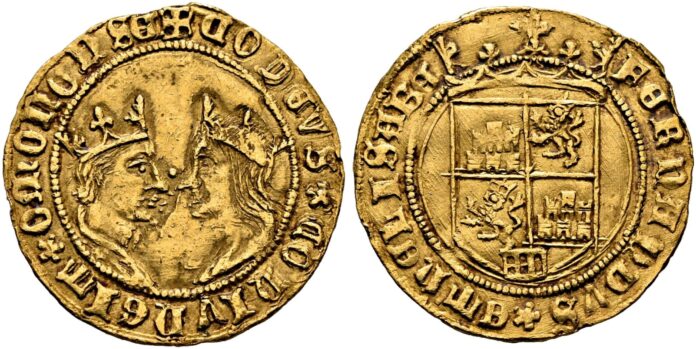 [bsa_pro_ad_space id=4]
Cayón's E-Auction 61 Is Online
Cayón Numismática present their e-auction 61 on 15 November 2019 closing at 5 pm. The sale features 1,811 lots from an ancient collection that covered almost all numismatic fields.
Gold ancient and spanish
Ancient Greek and Eastern, Carthago and islamic
Collection of aes grave, roman sestertii and coins (republic and empire)
Iberian denarii and aes
Spanish medieval and Catholic Kings
Spanish XVI to XIX century
Medals and coins peseta and Juan Carlos I
Medals and coins of the world
Including:
More than 120 gold coins
More than 140 sestertii
More than 180 denarii
More than 180 coins of Catholic Kings
More than 275 iberian aes
Highlights:
Group of roman denarii including some rare of Julius Caesar, Sexto Pompeio and August
A collection of roman sestertii including some scarce and atractive, such as Nero, Galba, Pertinax and a double Trajanus Decius sestertius
A large group of aes, about 300 Roman and Iberian, including a collection of aes grave
A remarkable collection of Catholic Kings coins from 8 reales to half, more than 180 lots, including some scarce and rare pieces as a Cuenca real, and several gold coins including a very rare Segovia's excelente (prior to Pragmatica)
A group of gold coins of solidi, aurei, Visigoths' tremisses
almost 100 Spanish coins lots, including a dozen of 8 escudos where you can find a Felipe V Seville 1712
And last, some modern and contemporary coins, as a nice 20 reales from Isabel II Madrid 1836, a good 8 reales from Carlos II Segovia 1687, a 2 reales heart shape from Potosi 1706
You can find the auction catalogue on the Cayón website.