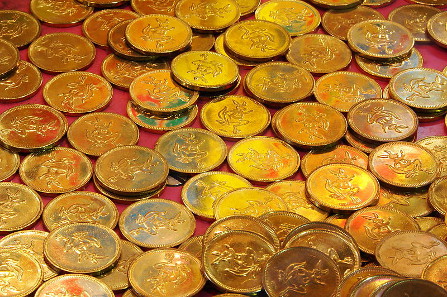 [bsa_pro_ad_space id=4]
by Annika Backe
November 26, 2015 – Andrew Reinhard is a serious researcher, working at the distinguished American Numismatic Society as the one in charge of publications. As field archaeologist, he excavated sites in Greece and Italy. His most thrilling activity, however, lies in a completely different area: He is an expert for archaeogaming.
The term archaeogaming entails a whole bunch of aspects: Constituting a part of "media archaeology", an archaeogamer investigates, for example, various forms of digital communication. Hardly anybody can do without emailing today, almost everyone uses CDs or DVDs, plays games on consoles or online. These actions in the virtual realm require new forms of storage. How to preserve the material for future generations? How to document and catalog it? These are only two of many intriguing questions the specialists in archaeogaming are currently dealing with.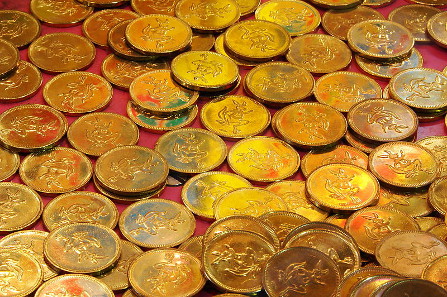 Virtual coins in computer games are either modelled on real money or specimens like these which are used in arcade games. Photograph: Loadmaster (David R. Tribble) / https://creativecommons.org/licenses/by-sa/3.0/deed.en
But there is more. After all, archaeogaming can be found well outside the ivory tower. Millions of people, all the players of Mario Bros., Elder Scrolls Online, Tomb Raider or World of Warcraft know these coins and artifacts, plots and game scenarios that refer to archaeology. When a game is on the market for five or ten years, its developers have improved or erased immanent glitches. Spotted, classified and packed away, these glitches are very much comparable to the archaeological objects a researcher handles in real life, Andrew Reinhard explained in an interview recently.
Attendees of a Dragon Con 2014, wearing characteristic World of Warcraft costumes. Photograph: Amy / https://creativecommons.org/licenses/by/2.0/deed.en
The artificially created worlds reflect what the game developers know of and think about archaeological artifacts. The player, on the other hand, deals with the material in his own way. He or she he does research and collects coins and other objects. This is what is going in the real world as well, considering that, upon excavation, an archaeological artifact is deprived of its context.
As an archaeologist involved in the excavation of more 1,300 Atari games in Alamogordo, New Mexico, in 2014, Reinhard not only stresses the similarities between archaeology conducted in the digital and the real world, but also notable differences: As it stands, it is still impossible to simulate dirt, gravity or the different strata of a genuine archaeological dig in the virtual realm. However, this is exactly what specialists are currently working on. As a matter of fact, archaeogaming has made its entry into serious science: As of recently, the University of Michigan is hosting a project in this brand new category. Just like archaeology, science is always 'work in progress'.
Please listen to the interview with Andrew Reinhard
here
.
And a wealth of information about coins in the universe of Mario Bros. is provided
here
.