[bsa_pro_ad_space id=4]
April 7, 2011 – Australia's first official royal engagement coin for Prince William and Miss Catherine Middleton will hit the shelves tomorrow at the Royal Australian Mint.
As Australia's official coin producer for 45 years and in keeping with the tradition of celebrating milestones of the Royal Family, the Royal Australian Mint is proud to be releasing these commemorative collectible 50 cent coins to celebrate the engagement of Prince William and Miss Catherine Middleton.
Australia – 50c – Ag 99,9% – 18,24 g – 31,51 mm – Finish: Selectively Gold Plated – Mintage: 10000 – S. Devlin.
"It is a great honor for the Royal Australian Mint to present this coin design. It has been officially approved by the Her Majesty The Queen and is one of the few royal collectibles to have gone through that process," said the Royal Australian Mint Chief Executive Officer Mr. Ross MacDiarmid.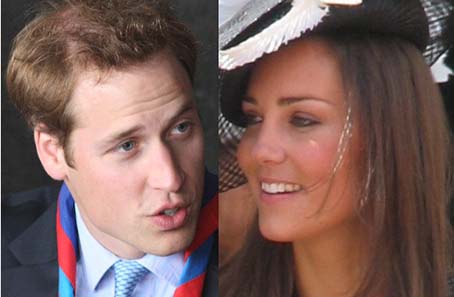 Prince William and Miss Catherine Middleton – Source: Nick Warner and Alexandre Goulet / Wikipedia.
The coin, dated 2010 to mark the year of the engagement, was designed by The Queen's goldsmith and jeweller Mr. Stuart Devlin who has also designed a number of Australia's circulating coin designs.
"The coin features some of Mr. Devlin's trademark designs so as The Queen's jeweller it makes it even more of a collectible and a special addition to any royal collection," said Mr. MacDiarmid.
Australia – 50c – Cu/Nickel – 15,55 g – 31,51 mm – Finish: Uncirculated – Mintage: Unlimited – S. Devlin.
The design will feature on two products. For those that just want a small collectible to remember this moment a commemorative 50 cent coin in card will be on sale in-store on Wednesday, 30th of March. A selectively gold-plated two coin will initially house the royal engagement coin with the exclusive wedding coin to be sent out once officially released.
The Royal Wedding Coin design, featuring a portrait of the couple, will be released in the coming weeks leading up to the wedding. And a treat for those royal followers, from April there will be a royal display at the Mint showcasing all of the royal products the Mint has released over the years.
If you want to know more about the Royal Australian Mint take a look here: http://www.ramint.gov.au/
If like to stay up-to-date on the imminent royal wedding don't miss this site: http://www.telegraph.co.uk/news/uknews/royal-wedding/
You want more information about the royal couple? Then this is for you.