[bsa_pro_ad_space id=4]
August 14, 2014 – Sincona AG in Zurich, formed out of the former Numismatic Department of UBS, announces that Arne Kirsch is a new expert associate of the firm. The numismatic world knows this "new face" already as a well-known and competent expert in his field.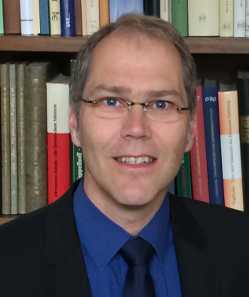 Arne Kirsch.
Numismatics has been a part of Arne Kirsch's life for over 30 years. As a youth he already catalogued coins for the Essener Münzauktionen. Further professional stations were for many years the Münzen & Medaillen AG in Basel, then the Münzen & Medaillen Deutschland GmbH (which he founded) and lastly for the last 16 years the internationally known company of Fritz Rudolf Künker GmbH & Co. KG.
With Arne Kirsch Sincona AG not only receives an experienced numismatist and organiser, but also a by the German Chamber of Industry and Commerce officially accredited and licensed expert in numismatics, of which there are very few in Germany. A further area of his expertise is the "battle against counterfeits", being a member of the IBSCC (International Bureau for the Suppression of Counterfeit Coins), a specialized committee of the International Association of Professional Numismatists, whose president he is since 2013.
Arne Kirsch's contact address as new associate as well as president of the IAPN is as follows:
Sincona AG, Arne Kirsch, Pelikanstrasse 11, 8001 Zürich, Schweiz, Tel.: +41-44-215 10 98
And of course you can reach him via email.
More information about the Sincona AG you can find here.
And here is the homepage of the IAPN …
… and a website about the IBSCC.