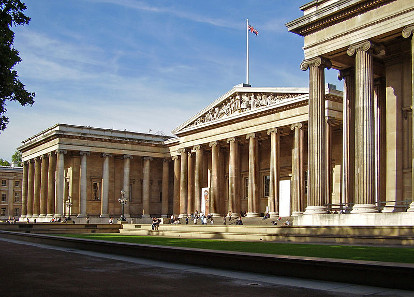 [bsa_pro_ad_space id=4]
by Annika Backe
October 22, 2015 – The months of fierce discussions about who will be appointed Director of the British Museum are finally over: the lucky winner is – a German. His name is Hartwig Fischer. This decision has to be approved by Prime Minister David Cameron but his signing seems a mere formality.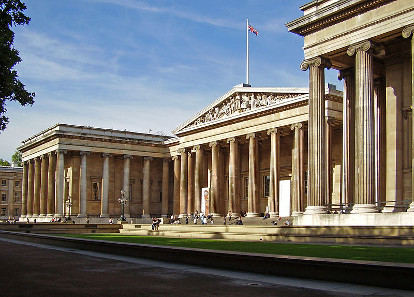 The British Museum, the new working place of Hartwig Fischer. Photograph: Ham / https://creativecommons.org/licenses/by-sa/3.0/deed.en
Born in Hamburg, Hartwig Fischer has prevailed against a number of very promising candidates, including Thomas Campbell, Director of the world-famous Metropolitan Museum New York. But who is this German who is about to succeed 69-year-old Neil Mac Gregor as captain on the flagship of all English museums?
Currently General Director of the Dresden State Art Collections (Staatliche Kunstsammlungen), Fischer has earned his merits as a thorough exhibition curator. In 2006, he co-curated a major Kandinsky exhibition at the Kunstmuseum Basel and Tate Modern. He served as a conservator for 19th century and Modern Art at the Kunstmuseum Basel, before he was appointed Director of the Museum Folkwang in Essen.
In Dresden since 2011, Fischer is in charge of no less than 14 museums, including such tourist magnets as the recently re-opened Green Vault with its breath-taking treasures. Under his leadership, the hitherto somewhat dusty Saxon museum conglomerate has been given a pleasingly fresh look again and is directed by newly appointed and very dedicated staff.
Museums fans across the Channel, on the other hand, will hardly know 53-year-old Fischer. The media did not even state Fischer's name in their headlines but rather referred to 'the German' who was to take over the heart of the British museum world. The reactions of the experts, in contrast, were outright relaxed and favorable.
As a matter of fact, the Fischer personal matter must be seen in a broader context: for some years now, we are witnessing some remarkable exports, on either side. While Martin Roth (as General Director in Dresden Fischer's predecessor) became head of the venerable Victoria and Albert Museum in London, the Briton Neil Mac Gregor has chosen the German capital to become his new place of residence in 2016. He will preside over the founding committee of the Humboldt-Forum, an unprecedented museum(s) project in the currently reconstructed city palace in the very heart of Berlin.
Neil Mac Gregor, outgoing Director of the British Museum. Photograph: Ann Wuyts / PawelMM / https://creativecommons.org/licenses/by/2.0/deed.en
The favorite candidate of German chancellor Angela Merkel has two distinct features: his research interest in and his personal attraction to Germany. Only recently, he curated the major show 'Germany – Memories of a Nation' at the British Museum, which focused on Germany as a country, on its eventful history and on the German mentality. Listeners of BBC Radio 4 are familiar with Mac Gregor's 30-part series about Germany and its people – his 'History of the World in 100 Objects' has become a cult also in Germany.
In his homeland, Neil Mac Gregor enjoys such great popularity that a blog (which, however, should not be taken too seriously) even contemplated classifying him a national treasure which, therefore, could not be exported.
The ongoing migration flows – purely voluntarily – undertaken by museum directors make one thing abundantly clear: Germany and England foster very good relations. The cultural sector witnesses excellent high-caliber collaboration between these two countries. Internationality is no longer restricted to low-profile research projects or exhibitions, but has virtually reached the top level. It is only a matter of time before we witness the next interesting switch-overs.
If you would like to read the mentioned blog,
here it is
.
And a wealth of information on the Humboldt-Forum can be found
here
.