[bsa_pro_ad_space id=4]
Agora Numismatiek Fixed-Price List March
Agora Numismatiek published their newest fixed price list as they do twice a year. The list contains 40 high grade, rare and historically interesting coins, almost all from classical Greek and Rome.
Here are some highlights: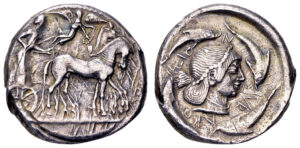 Sicily, Syracuse. The Deinomenids, Hieron I. Ca. 475-470 BC. Tetradrachm, 16.48 gr., 24.2 mm. Rare, old cabinet tone. Extremely fine. € 3,000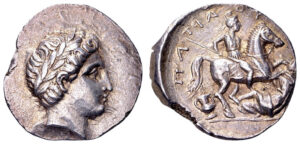 Kingdom of Paeonia, Patraos. 335-315 BC. Tetradrachm, 12.79 gr, 27 mm. Ex Sotheby's Paeonian Hoard (1969), lot 187 (this coin). Nearly extremely fine. € 800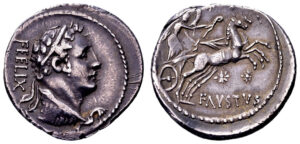 Faustus Cornelius Sulla. Rome, 56 BC. Denarius, 3.74 g, 20 mm. Ex E. J. Haeberlin collection; ex A. Cahn, 17 July 1933, lot 2200; ex August Voirol collection; ex Münzen und Medaillen AG 38, (1968), lot 198. Old cabinet tone. Good very fine. € 2,500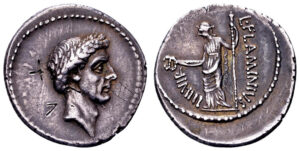 L. Flaminius Chilo. Rome, 41 BC. Denarius, 3.49 g., 19.6 mm. Ex J. Hirsch XXXI (1912), lot 901. Beautiful old collection patina. A few banker marks and a graffito on obv. Good very fine. € 11,000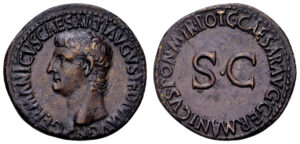 Gaius, for Germanicus (died 19 AD). Rome, 37-38 AD. As, 11.12 g., 28.5 mm. Nearly extremely fine. € 2,750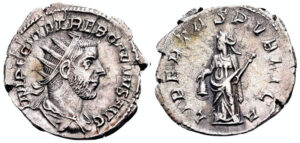 Trebonianus Gallus. Mediolanum, 251-253 AD. Antoninianus, 4.25 g, 21.65 mm. Light silver toning. Very fine. € 100
You can find die complete fixed-price list here.
Visit their website of Agora Numismatiek.