[bsa_pro_ad_space id=4]
December 13, 2018 – The Royal Dutch Mint has announced a special collaboration with the launch of a unique Harry Potter Mirror Coin in partnership with Warner Bros. Consumer Products! The launch of this exceptional Harry Potter Mirror Coin takes place in the Harry Potter pop-up store in the new South Passage of Hoog Catharijne.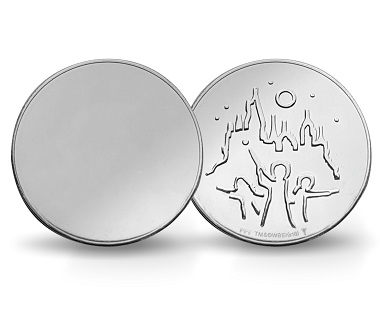 The mysterious Harry Potter Mirror Coin is made of stainless steel.
"The Harry Potter Mirror Coin is a spectacular innovation and allows Harry Potter fans to discover the latest and most advanced reflection technology!" said Bert van Ravenswaaij, CFO Royal Dutch Mint.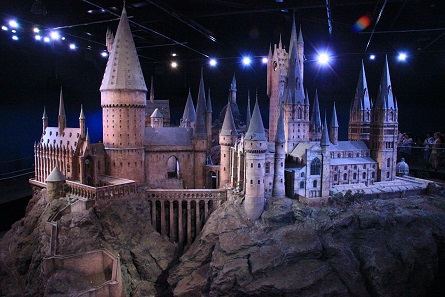 The reflective Mirror Coin depicts the silhouette of the Hogwarts castle. Photo: Karen Roe / CC BY 2.0.
The Harry Potter Mirror Coin features a beautiful image of the iconic Hogwarts castle and is a must-have for every Harry Potter fan and coin collector. The coin has one empty side and an image of Hogwarts on the other side. When, a flashlight shines on the empty side, the image of the Hogwarts castle reveals itself in the reflection of the light beam.
The Harry Potter Mirror Coin is strictly checked and approved by J.K. Rowling, exclusively for the Royal Dutch Mint.
This video shows you the innovative reflection technique of the Harry Potter Mirror Coin.
More information about the Royal Dutch Mint and Warner Bros. Consumer Products is available online.
Fans of the Harry Potter series are well aware that mirrors – the Mirror of Erised in particular – play an important role in the "Harry Potter and the Philosopher's Stone".