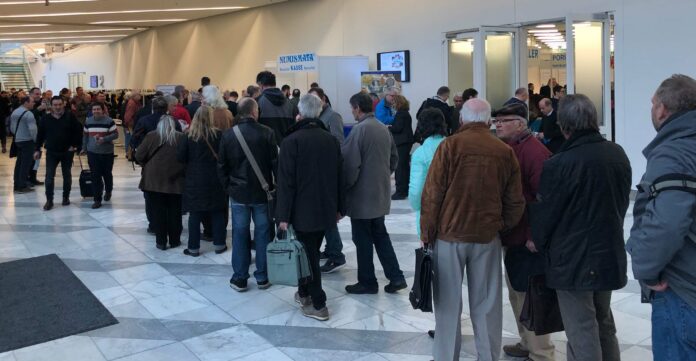 [bsa_pro_ad_space id=4]
NUMISMATA in Munich has become an essential entry in the calendar of every serious coin dealer and collector. It is a place where all fields of numismatics and all price ranges are represented. Whether you are looking for a valuable five-digit collector's item or a German 2 euro commemorative coin, whether you are interested in antiquity, the medieval period or contemporary coins and medals, whether you prefer large auction houses or small one-man-businesses, whether you need accessories, literature or services – NUMISMATA in Munich is renowned for covering the entire numismatic range of coin dealers and auction houses from all over Europe.
The 272 exhibitors were very pleased with their turnover. The ones offering gold in the form of bullion coins were particularly well-frequented. The gold price had dropped the day before, which resulted in a considerably higher demand for bullion coins.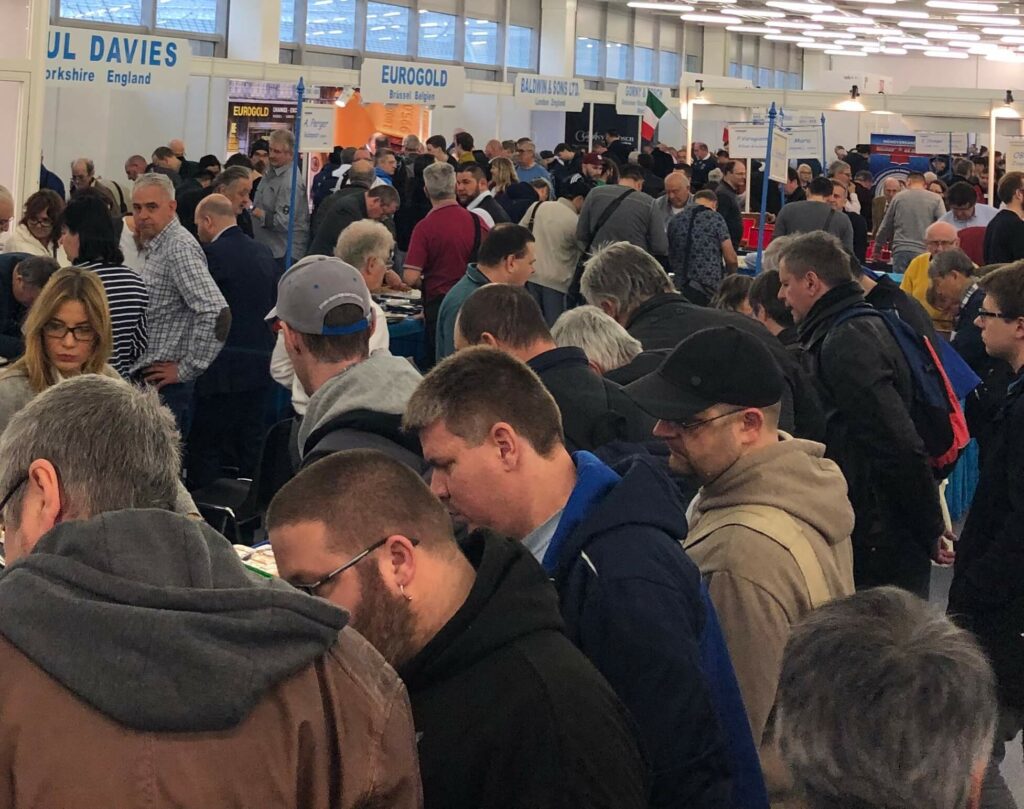 Those who deal in classical numismatics were also happy about the brisk demand. The 4,500 people who attended NUMISMATA came to buy, not just to look.
For the first time, an auction was held in the context of NUMISMATA. The Hamburg-based auction house EMPORIUM HAMBURG seized the opportunity to present an interesting and broad choice of classical numismatics. In response to the request of many collectors, who had had to choose between making use of the important first hours of the coin convention or attending the auction this year, the time of the auction will now be reconsidered.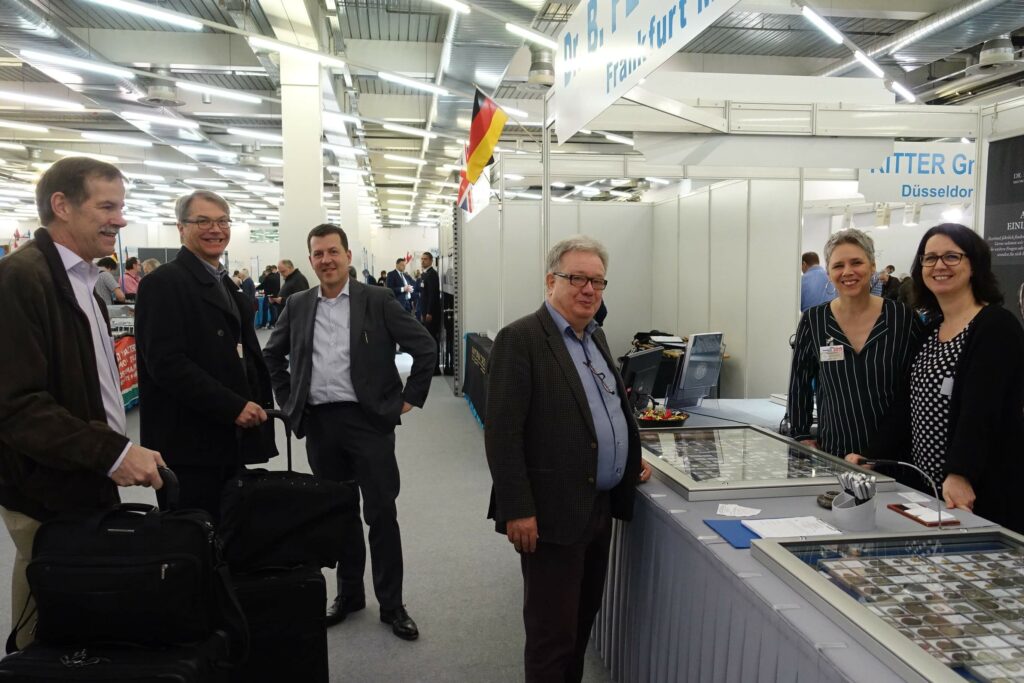 Because even though NUMISMATA is already the favorite convention of a wide audience, the organizers Angela and Erich Modes continuously seek to optimize the event. During the 2019 convention, a survey was conducted among dealers. They were asked if they would like a change in the event's length. While a few attendees stated they would prefer three or just one day, the vast majority of dealers agreed that two days are just right. The shorter opening hours on Sunday, which already ends at 3:00 pm, allow for a comfortable return home on the same day.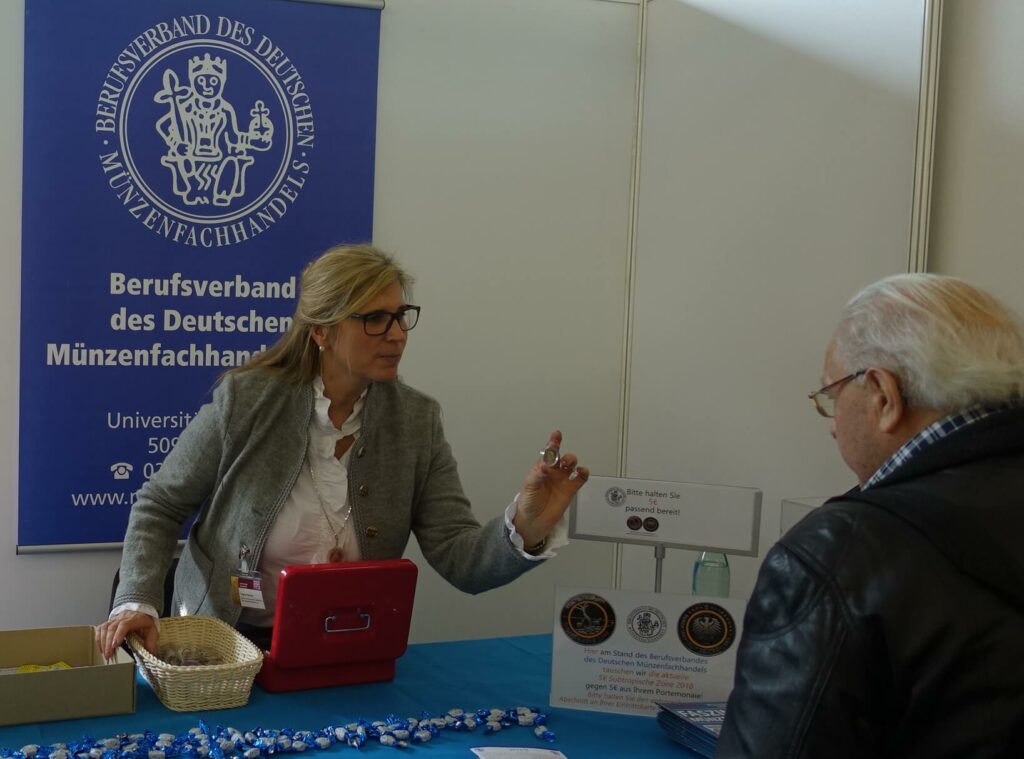 Hence, marking your calendar for the next NUMISMATA in Munich is already well worth it. It will take place on March 7th and 8th, 2020. And if you do not want to wait that long, you can attend the NUMISMATA in Berlin on October 12th and 13th or the NUMISMATA in Frankfurt on November 22nd and 23rd, 2019.
More photos from this year's NUMISMATA in Munich:
More information about NUMISMATA is available online or at
NUMISMATA International
Münzen Modes
Reichenbachstraße 17
81469 Munich
Phone: +49 (0) 89 26 83 59
Fax: +49 (0) 89 260 90 60
E-Mail: info@numismata.de
Seeing as no other city in Germany offers such an accumulation of well-known auction houses in a relatively confined space as Munich does, it comes as no surprise that NUMISMATA in Munich is considered the most important European coin fair of classical numismatics. You can read more about it here.