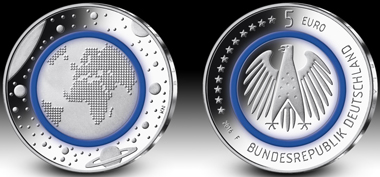 [bsa_pro_ad_space id=4]
February 6, 2018 – The Coin of the Year Award is an internationally conducted program sponsored by Krause Publications to provide recognition of outstanding coin design and marketing efforts. The COTY trophies for 2018 were awarded at the World Money Fair Berlin, on 3 February 2018.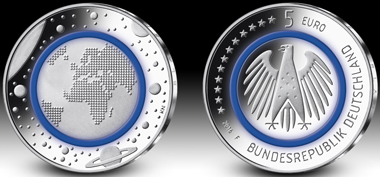 The Coin of the Year 2018 comes from Germany: The 5-euro polymer coin "Planet Earth".
From the 10 winners of the first round in different categories the international panel of judges chose the Coin of the Year: the 5 euro polymer coin from Germany.
All coins in the contest are dated 2016.
These are the winners:
Most Historically Significant Coin
France / 200 euros gold / Joan of Arc
Best Contemporary Event Coin
Switzerland / 20 Francs silver / Gottardo Tunnel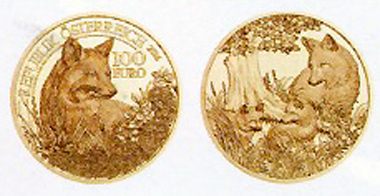 Best Gold Coin
Austria / 100 euros gold / Wildlife in Our Sights
Best Silver Coin
Australia / 5 dollars silver / Northern Sky Cassiopeia, Dome-Shaped
Best Crown Coin
France / 50 euros silver / Van Cleef and Arpels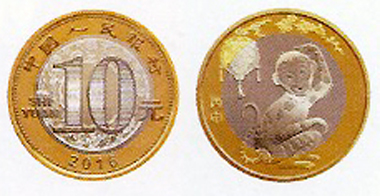 Best Circulating Coin
China / 10 Yuan Bi-Metallic / Year of the Monkey, with Security Features
Best Bi-Metallic Coin
Austria / 25 euros / Bi-Metallic Niobium Silver / Time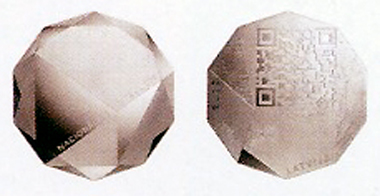 Most Artistic Coin
Latvia / 5 euros / silver / National Entrepreneur, Multi-Faceted and QR Code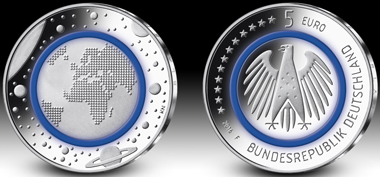 Most Innovative Coin
Germany / 5 euros silver / Planet Earth, Polymer Ring with Different Blue Pigment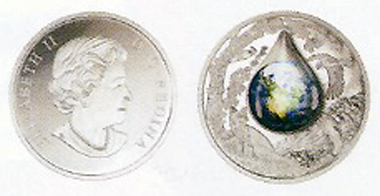 Most Inspirational Coin
Canada / 20 dollars silver / Mother Earth, 3-D-Droplet
One of the many coins Everhart designed was the United States March of Dimes silver dollar on the 60th anniversary of the Salk polio vaccine. The coin was last year's COTY "Most Inspirational Coin".
Don Everhart II received the Lifetime Achievement Award in Coin Design. He is a retired designer, sculptor and engraver of the US Mint whose works have won many awards.
You can find previous articles on the COTY in our archive and a list of all winners from 1984 to 2015 on the Krause website.
The polymer coin "Planet Earth" was also awarded the IACA Award.
The technology feature is explained in this article.
And we visited the Karlsruhe Mint to see how the polymer coin is actually produced. Read the article here.
Germany has also released a follow-up polymer coin series of the extremely successful "Planet Earth" coin with the subject "Climate zones of the Earth".