[bsa_pro_ad_space id=4]
December 11, 2012 – On December 5, 2012 Krause announced the new winners of the Coin of the Year Award 2013. From ninety-nine nominees ten were chosen best in various categories. All coins were issued in 2011.
Most Historically Significant coin: National Bank of the Kyrgyz Republic / 10 Som / silver coin / Silk Road.
Best Contemporary Event coin: Austrian Mint / 25 Euro silver and niobium coin / evolution of robotics.
Best Gold coin: South African Mint / 50 Rand gold / meerkat (series: 'Nature's Families').
Best Silver coin: Royal Canadian Mint / 20 Dollar silver coin / canoe in the water and it's reflection.
Best Crown coin: Monnaie de Paris / Charlemagne (series: 'From Clovis to Republic – 1500 Years of French History').
Best Trade coin: National Bank of Lithuania / 1 Litas copper-nickel coin / basketball.
Most Popular coin: National Bank of Mongolia / 500 Togrog / silver coin / owl with crystal eyes.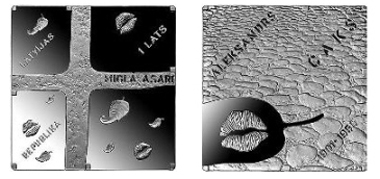 Most Artistic coin: Bank of Latvia / 1 Lats / silver / artist Alexandrs Caks.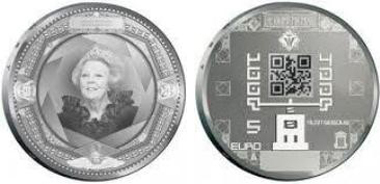 Most Innovative coin: Royal Dutch Mint / 5 Euro / silver coin / 100th anniversary Royal Dutch Mint featuring a QR code for receiving more information on a smartphone.
Most Inspirational coin: Mint of Poland / 10 Zlotych / silver / 100th Anniversary of the Society for the Protection of the Blind.
The Coin of the Year Winner will be established by mid December. All awards will be given during a ceremony in Berlin on February 2, 2013.
A complete list of all previous winners is available here.