[bsa_pro_ad_space id=4]
Unique Roman Republican Coins in Artemide's LII Auction
Artemide Aste offers 865 lots of ancient and world coins and medals in their e-live auction Artemide LII on 26 and 27 October. The first day is dedicated to ancient coins, the second to world coins with a focus on Italian and Papal coins and medals. The sale will close on 26 and 27 October 2019 at 3PM CET respectively, when the live session will begin.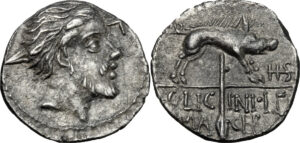 One highlight is lot 212, a C. Licinius L.f. Macer Sestertius, 84 BC, unlisted in the standard references, unique and unpublished. Superb and prettily toned. About EF. Artemide Aste have subjected this coin to micro X ray fluorescence spectrometry (micro XRF). The analysis has revealed a metal perfectly fitting with ancient metallurgy. Starting price for this lot is 5,000 euros.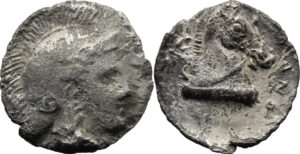 Another specimen that is unique according to the catalogue text is lot 124. An obol, 320-300 BC, from the Neapolis mint. Artemide Aste state it is unlisted in the standard references, unique and unpublished and believe that this coin typewas most probably produced in just one pair of dies, as RRC 13/2, this is the only example known to us so far. The starting price for this obol is 2,000 euros.
Here you can find the complete online catalogue with live bidding option.
For those who prefer to browse through a catalogue an ebook is available, too.