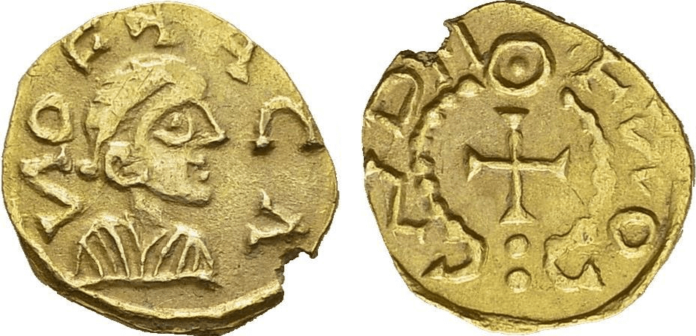 [bsa_pro_ad_space id=4]
Swiss Gold at Chaponnière & Firmenich Sale
On November 20th, 2019, Chaponnière & Firmenich SA will offer 646 lots for sale at the Ritz Carlton Hotel de la Paix, Geneva, Switzerland. From antiquity to modern gold coins, with selected medals, banknotes and orders, this auction offers lots for any collection.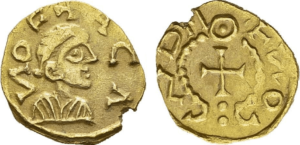 It includes a nice selection of Swiss coins, from the ancient times with a quarter stater from the Helvetii (lot 494), medieval times with an extremely rare and well preserved tremissis of St Maurice d'Agaune (lot 544), to the 18th century with a wide variety of cantonal gold coins (i.e. lot 541, cover page of the catalog), and modern times with a MS 66 graded 100 Francs 1925 (lot 572), the highest grade for this one year type.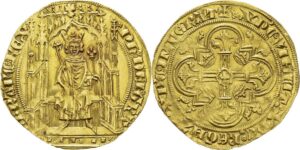 In the France section are offered many fine gold coins, from the 14th century to the 3rd Republic, with some feudal coins and a Merovingian tremissis.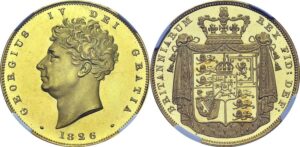 Let's cross the Channel to find several important coins like an Elizabeth I gold pound (lot 282), 2 and 5 gold guineas (lots 284 to 284), and an extraordinary pair of top graded proof 1 and 2 Sovereigns struck in 1826 under the reign of George V, which both scored the grade of PROOF 66 CAMEO.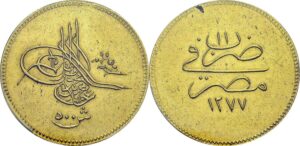 Also on sale, a group of Egyptian coins with a rare 500 Qirsh minted at only 200 ex. (lot 144), one of the only gold coins of Murad V struck in Egypt in his three-months reign (lot 145), and high grades 100 Piastres of Fuad I and Farouk. The most beautiful lot of this selection is a medal struck by the Royal Agricultural Society for Prince Kamal el Dine Hussein, with a wonderful view of the Pyramids of Giza (lot 156).

Among the variety of banknotes offered in this auction is a fine collection of French colonial specimens form West Africa and Guadeloupe (lots 254 to 268). Above all, an extremely rare Swiss proof reserve note of 500 Francs 1949, designed by Erni, the only of this series not to have been printed in large quantities: only three others are known!
In this auction can also be found other European rarities, diverse orders of good quality, attractive groups of coins, and some uncommon items such as a tiger's tooth or a round shot!
The sale is available on Redpoint, Sixbid and Numisbids.
To contact the auction house, please mail or call:
Chaponnière & Firmenich SA – Avenue du Mail 15 – 1205 Geneva, Switzerland
+41 22 328 68 28 – e-mail