[bsa_pro_ad_space id=4]
Stack's Bowers February Collectors Choice Online Sale
Stack's Bowers Galleries announced their February 26-28, 2020, Collectors Choice Online auction – their largest such sale to date offering World coins, banknotes and Ancient coins. The sale comprises over 2,000 lots and has high-end estimate of just over $1 million. The firm's Collectors Choice Online auctions capture the feel of an auction room, with a live auctioneer, despite running and closing exclusively online. They are quickly becoming a cornerstone of the firm's selling venues – popular with consignors and bidders alike.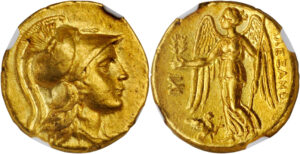 Among the many offerings are fairly specialized runs of coins, such as well struck and pleasingly toned early British hammered issues, Alexander III (the Great)-style tetradrachms and drachms, and Canadian issues, which offer a particular focus upon numerous modern commemorative motifs.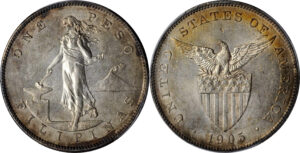 Also present are delightful examples from the Papal States (as well as its transition to the Vatican City) and a run of Filipino coins produced under U.S. administration (as well as two exceptional Piloncitos from the 10th-11th centuries). Of great interest is the "Galignani's Messenger Newspaper Find," a number of late 19th century European silver issues deposited carefully in a folded newspaper and allowed to remain dormant for over a century.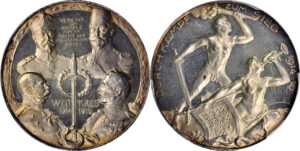 Coins aren't the only focus, as exonumia also takes the stage in this eclectic sale. Whether it be the ever-popular "Conder" British trade tokens – with issues featuring Lady Godiva and the prizefighter Daniel Mendoza – or lesser-studied series such as silver World War I medals that feature the German perspective. There is also a pleasing run of Swedish nominating medals for the Nobel Prize, as well as numerous medals and plaques celebrating the early games of the modern Olympics.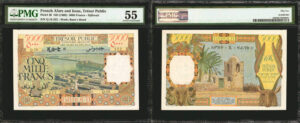 The World Paper portion of the auction features quite a few interesting pieces, such as the 1927 Royal Bank of Canada 50 Dollar note. The cover note of the Charlton Book is also featured, a Canadian Bank of Commerce 100 Dollar proof with the Barbados overprints in a PMG SGU 67 EPQ holder. Another standout, is the French Afars and Issas 5000 Franc in a PMG AU 55 holder. Overall the paper money is heavy in Mexican and Canadian highlights with a few high grade notes from Colonial Africa, and British Colonial countries.
The Stack's Bowers Galleries February World Collectors Choice Auction will close live online at StacksBowers.com on February 26-28, 2020. For more information about the auction or to consign to a future event visit the website.
You can find all coins of the sale here.