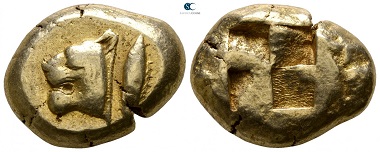 [bsa_pro_ad_space id=4]
28-04-2018 – 01-01-1970
Silver Auction 22
Savoca Coins' Silver Auction 22
Silver Auction 22 of Munich-based auction house Savoca Coins is online. Absentee bids for the 22nd Silver auction can be placed until 29 April 2018 when the live closing is going to start at 6pm CEST.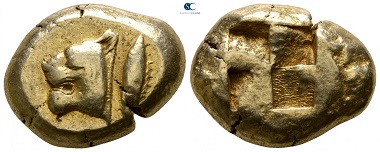 Lot 169: Mysia. Kyzikos. Stater EL, circa 550 BC. Very fine. Starting price: 2,000 Euro.
The auction features 607 lots and focuses on collectors with a limited budget and features interesting lots from the ancient Celts, from the Greek world …
Lot 295: Ionia. Ephesos. Claudius, with Agrippina Minor. Cistophor, AD 41-54. Good very fine. Starting price: 100 Euro.
… Roman provincial coins …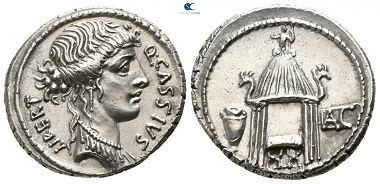 Lot 412: Roman Republic. Q. Cassius Longinus. Denarius, 55 BC, Rome. Extremely fine.
as well as coins from the Roman Republic and empire, Byzantine coins, Islamic coinage …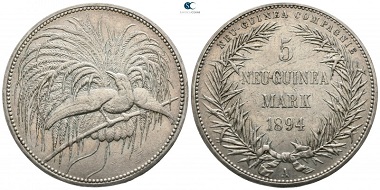 Lot 607: German Empire. German New Guinea. 5 Mark 1894 A. With certification of Guy M. Y. Ph. Franquinet. Extremely fine. Starting price: 1,500 Euro.
… and World coins.
You can find the online catalogue on biddr.
For more information on Savoca Coins go to the company's website.