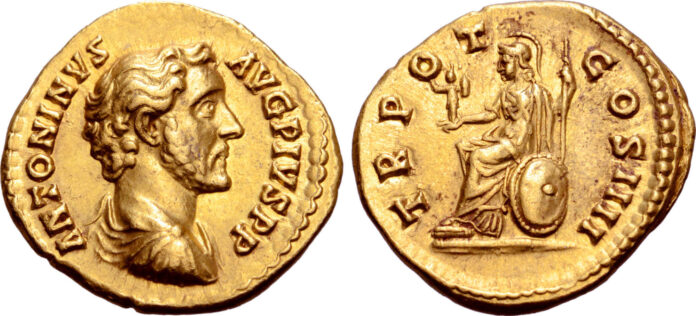 [bsa_pro_ad_space id=4]
Roma Numismatic's E-Sale 67 Now Online
Roma Numismatics E-Sale 67 is now online and open for bidding, and features 1,526 lots of Celtic, Greek, Judaean, Roman, Byzantine, Islamic and Medieval and World Coins. Lots will begin closing from 1pm (local UK time) on Thursday 6 February 2020, with one lot closing every 15 seconds. An 20% buyer's premium will apply to this sale.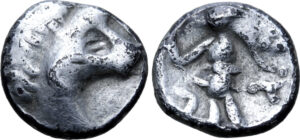 The sale starts with a sizable Celtic section including a number of rarities such as an obol struck by the Celts in Eastern Europe of which there are only two other examples on CoinArchives and an apparently unpublished obol from the same area perhaps depicting a roaring lion's head.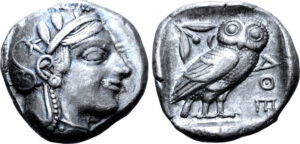 The next installment of coins from the Michael Higley Collection are featured in the Greek and Roman categories. Particular highlights include an Athens tetradrachm from Starr Group IV and a possibly unique and unpublished bronze of Septimius Severus from Nicopolis ad Istrum.
The Greek section features coins with excellent pedigrees, including a Boitian stater from Thebes, originally purchased from Hirsch in 1993 and a Juba denarius originally from the Banasa/ El Ksar hoard found in 1907. This section also showcases a fascinating group of Aksumite coins from the Maekelay-Tigray Collection; these coins reveal the history of the little know Aksumite kingdom in Abyssinia.
A unique bronze coin of Julia Domna depicting a key moment in Roman foundation mythology struck in Nicaea is offered in the Roman Provincial section, as is a very rare hemidrachm of Antinous and a zodiac series drachm of Antoninus Pius from Alexandria.
The Roman Republican and Imperatorial categories present a number of desirable high grade coins including a mint state Sex. Pompeius Fostlus denarius displaying a beautiful old cabinet tone and an attractive Cnaeus Pompey Junior denarius purchased from Áureo & Calicó in 2018.Our Roman Imperial section opens with a number of collectible coins of Augustus, including a high grade denarius depicting Caesar's comet on the reverse. Other highlights from this section include an Antoninus Pius aureus with a pedigree from 1977 and an extremely rare Aurelian antoninianus with an unusual bust type.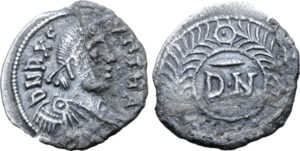 An unusually large Migration period section presents coins from the Vandals and Ostrogoths including a very rare 50 denarii coin of Gunthamund and an equally rare quarter siliqua of Witigis in the name of Justinian I.
The Byzantine and World sections conclude the single lot part of the sale with some desirable rarities such as an anonymous bronze from Cherson of which there are no examples on CoinArchives and a high grade and rare thus Lazareto Leprosarium 5 centavos from Columbia. The world section also offers a highly attractive Golden Jubilee medal of Queen Victoria and a run of three very rare 'pig rupees'.
To view lots and submit your bids now, click here.
For more information on this and others sales go to the auction house's website.