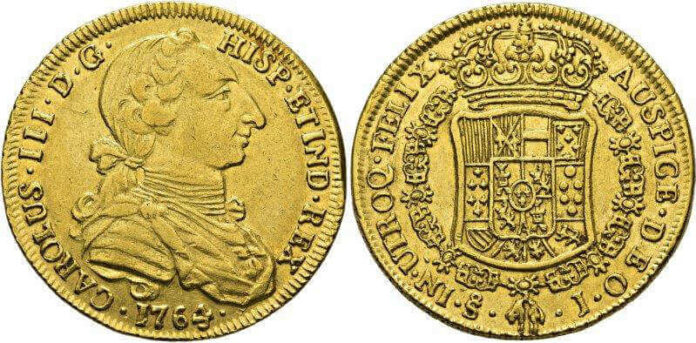 [bsa_pro_ad_space id=4]
Results of Carlos III Collection in Cayón Sale
Cayón Subastas offered an impressive collection of more than 650 Spanish coins from Carlos III in their Subasta Extraordinaria on 9th February 2023. The auction showed an extraordinary activity of bidders and bids. Only one lot was unsold and many coins brought very high results. Here are some of the highlights:
View all prices realized of the sale.
For further information, visit the Cayón Subastas website.