[bsa_pro_ad_space id=4]
Over € 9 Million in Turnover at Künker Spring Auctions
A plethora of interesting single items and several collections that had been cultivated over decades were on offer at the four spring auctions 318 through 321, that Künker held in Osnabrück between 11 and 15 March, 2019. Participation was high: 2,500 bidders took part, in person, via telephone or online, which made the sum for many pieces rise significantly.
As has been the trend lately, coins of finest grade continue to obtain incredibly high prices. For example, one buyer was willing to bid 240,000 euros for a 6-ducat coin from the 18th century with a splendid view of the city of Regensburg, which NGC had graded MS 63 PL.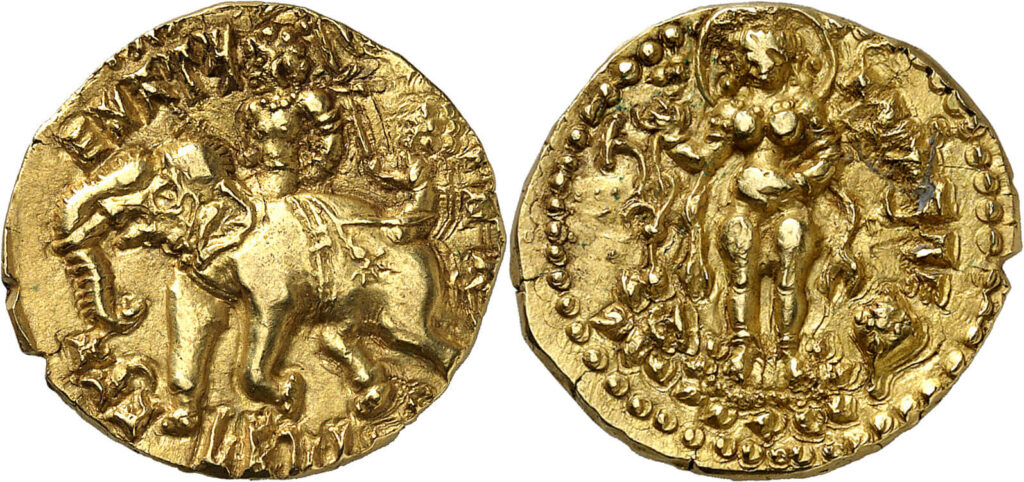 Another lot illustrates how Europe is no longer the center of coin collecting. Already on the morning of the second day, the visitors of Auction 318 were in for a surprise: A very rare Gupta gold stater with King Kumaragupta hunting a rhinoceros on the obverse had been estimated at 10,000 euros. Telephone bidders competed about the item of very fine grade, which reached a price of 100,000 euros before finally changing hands.
The hammer price for the previous piece shows that this result is no exception: The gold stater showing King Kumaragupta riding an elephant came in at 70,000 euros.
Auction 318: Coins from the Ancient World
Monday started off with heavy snow, the Dr. W. R. collection and a flurry of bids leading to high prices. One good example: a rare silver stater from Lokroi Epizephyrioi, depicting the city's good relationship with the Romans. The price of the item featured in the Handbook of Greek Coins rose from an estimated 2,500 to 8,500 euros.
One of the few preserved decadrachms of Alexander the Great came in at an impressive 100,000 euros, in part thanks to its provenance dating back to 1984.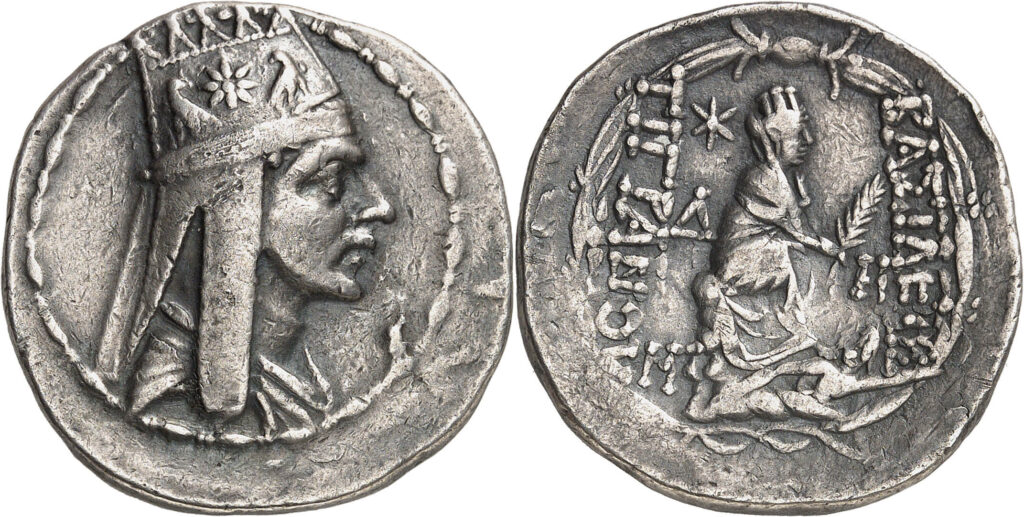 For decades, Armenian coins have been at an all-time high. An example of this is a tetradrachm of Tigranes, whose die was clearly made by a Greek engraver. Despite being "only" very fine, the coin was sold for 13,000 euros (estimate: € 500).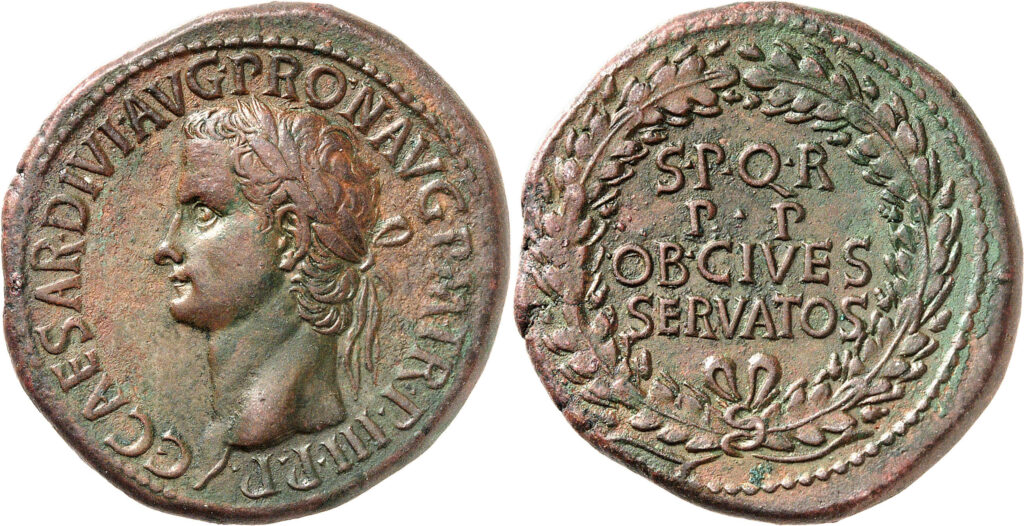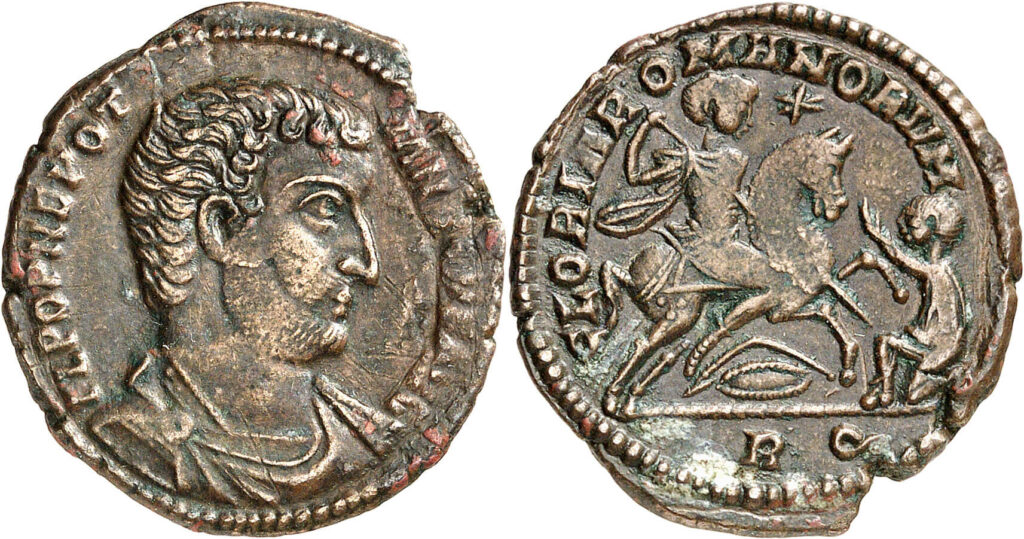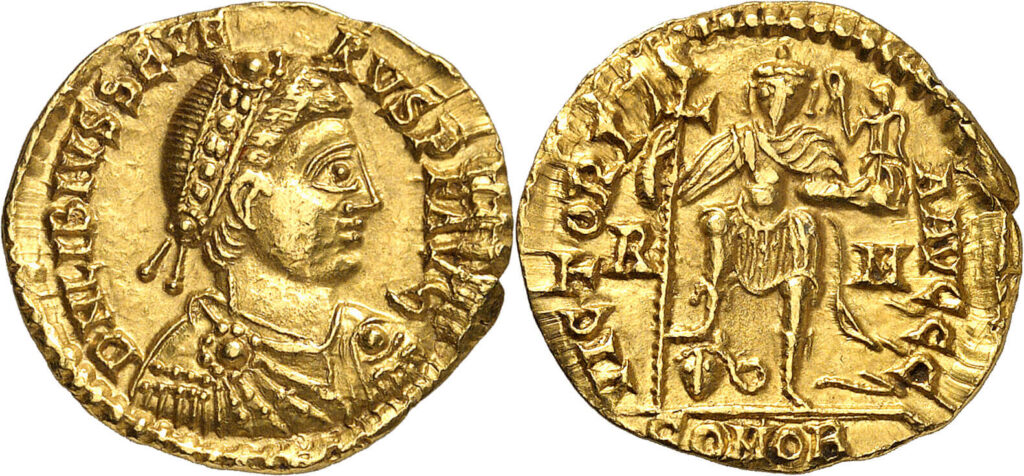 The department of Roman coins included the collection of Dr. Klaus Berthold, compiled over decades, with numerous great rarities of exceptional grade. The bidders knew to appreciate that: An attractive sestertius of Caligula with a fine portrait reached 9,000 euros (estimate: € 5,000), a denarius of Domitilla came in at 9,000 euros as well (estimate: € 3,000), a denarius of Trajan with an exceptional portrait sold for 1,700 euros (estimate: € 250), and an aureus of Lucius Verus for 26,000 euros (estimate: € 15,000).
Many specialist collectors with expert knowledge on the rarity of some of the coin types took part in the auction, which explains how a rather inconspicuous denarius of Elagabalus of very fine grade, showing the Emperor as commander between two soldiers, rose to a spectacular 3,400 euros (estimate: € 300). Thus, it came in only slightly below an exquisite specimen of the much better-known and extremely fine rarity of Elagabalus' strikes: the denarius depicting the transfer of the holy stone to Rome (estimate: € 750 / hammer price: € 3,800).
Anyway, those specialist collectors – they caused prices that probably nobody had expected. Who would have thought it possible that an antoninianus without (!) silver surface layer, struck between 271 and 273 in Cologne and estimated at 100 euros, be worth unbelievable 1,900 euros to a coin lover? A maiorina of Nepotianus, who was Emperor for only 28 days, even brought in 11,000 euros (estimate: € 2,500), and a solidus of Libius Severus from the ESR collection changed hands for 26,000 euros (estimate: € 7,500).
And all that happened even before the sensational result for the Gupta coins we mentioned in the introduction.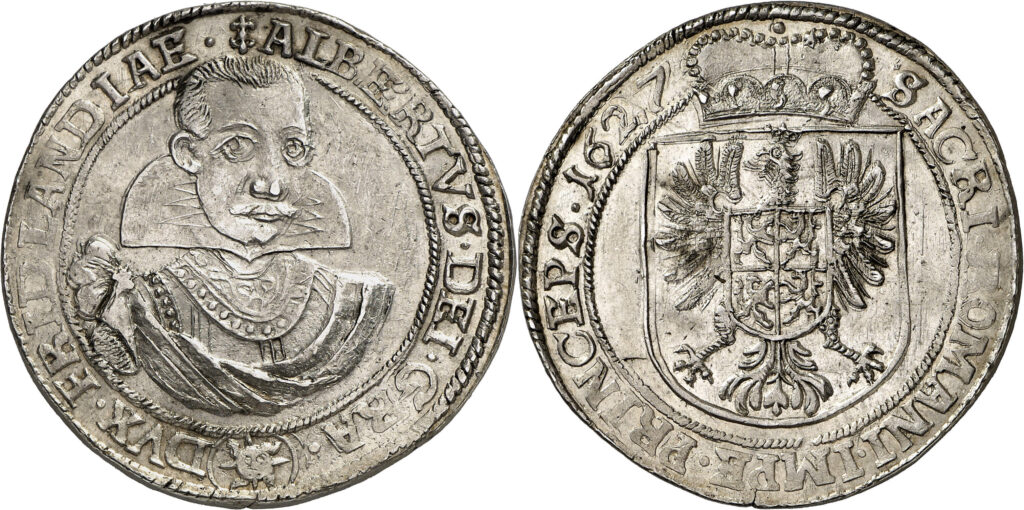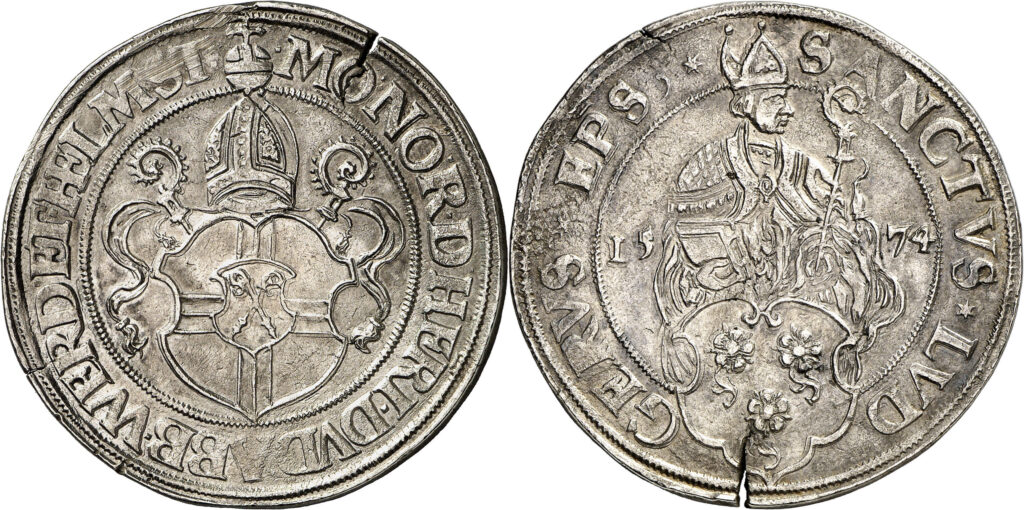 Auction 319: Coins from Medieval and Modern Times
Auction 319 contained the stuff collectors' dreams are made of: coins from all over the world at affordable prices. But of course, there were some surprises here, too.
Only the four most expensive coins from Auction 319 shall be named at this point: a thick double reichstaler of Johann Wilhelm II of Jülich-Kleve-Berg of extremely fine grade, struck in 1682 in Mülheim (€ 40,000 / 50,000), an extremely fine broad double taler without year (1619-1627) from Lübeck (€ 10,000 / 30,000), an exceptionally well-struck reichstaler of Albrecht von Wallenstein of extremely fine grade from 1627 (€ 50,000 / 55,000), and a reichstaler from 1574 of Heinrich III von Duden, abbot of Werden and Helmstedt (€ 35,000 / 38,000).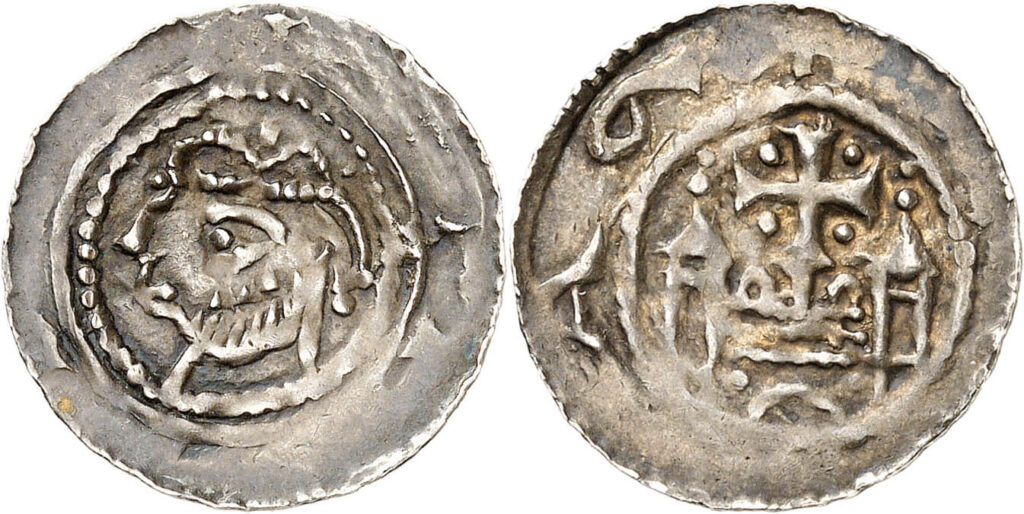 Auction 320: Coins, Medals and Tokens of the Land and House of Anhalt – The Heinz Thormann Collection
Thursday was dedicated to a very special collection: Over many decades, numismatist Heinz Thormann had accumulated his special collection on the topic of Anhalt, and his coins received special appreciation by all Anhalt collectors.
Even seemingly inconspicuous coins unexpectedly skyrocketed: for instance, a simple pfennig of Adalbert von Ballenstedt of very fine grade, which was called at a modest 75 euros. The piece rose to more than seven times its estimate, to be sold at a hammer price of 550 euros.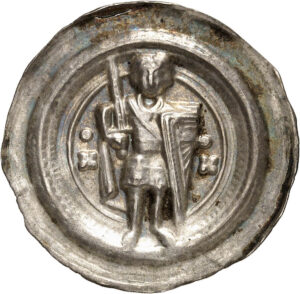 Above all, the collection's bracteates gained the attention of numerous bidders. Many of the items that had been estimated at lower three-figure prices came in at ten times their estimate and more. This goes to show that many collectors of bracteates know how to appreciate these Romanesque pieces of art. Let us cite two examples: a bracteate of Albert the Bear from Aschersleben (€ 300 / 3,200), and the department's star, a bracteate of Bernard of Saxony, presumably unique and stemming from the herzoglich anhaltinische Münzsammlung [ducal coin collection of Anhalt] of Dessau which was sold in 1931 (€ 250 / 9,000).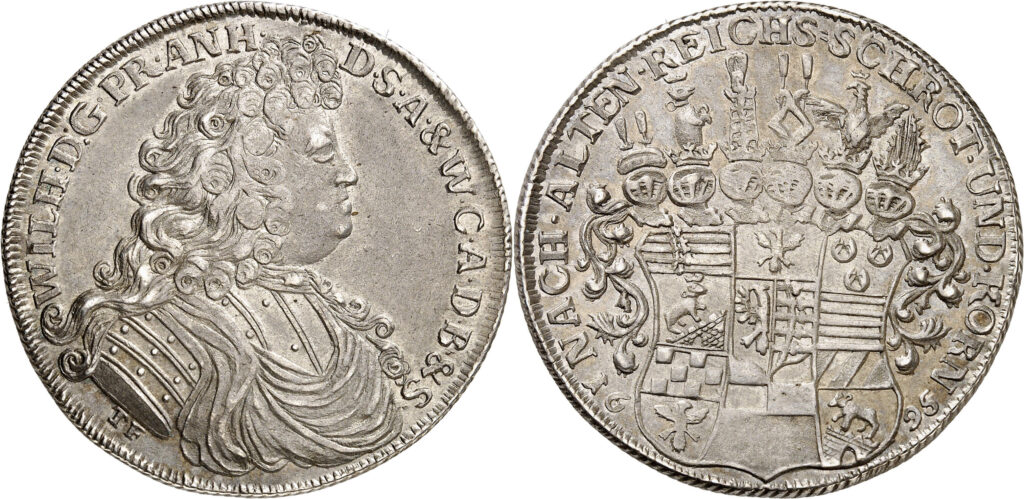 In the department of talers, there were also some pleasant results: For a very fine taler from the Principality of Anhalt, struck in 1570 in Bernburg, the hammer fell only at 11,000 euros (estimate: € 5,000), likewise for a 1/3 taler from the Jever territory from 1676 of very fine grade (estimate: € 5,000). Furthermore, an extremely rare reichstaler of the Principality of Anhalt-Harzgerode became the most expensive item from the Thormann collection at a hammer price of 20,000 euros (estimate: € 6,000).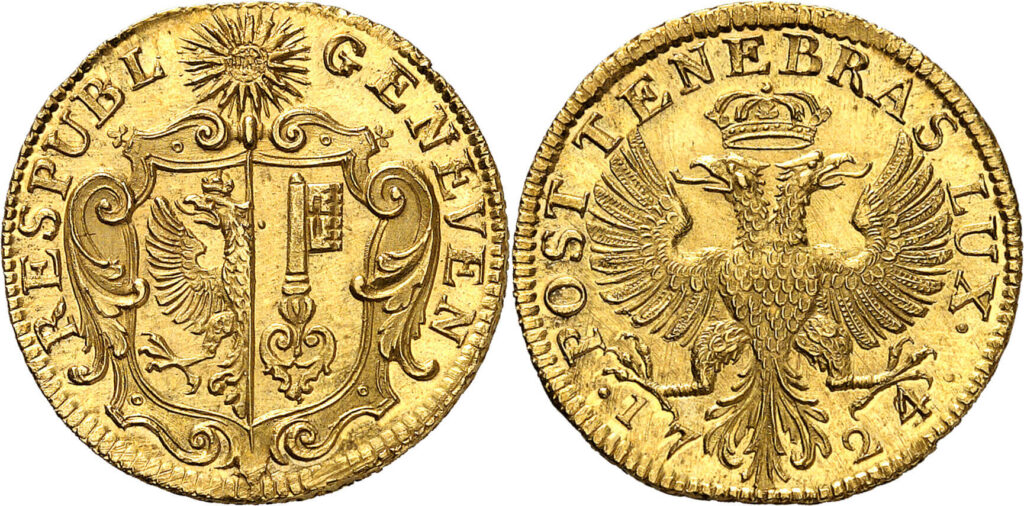 Auction 321: Gold Coins / German Coins after 1871
In Auction 321, Künker was able to offer an exceptional range of perfect Swiss gold coins, which naturally received special attention. Among them was for instance a double gold gulden from the city of Basel without year (around 1720) with a grade of "extremely fine to FDC". This rarity, estimated at 10,000 euros, was worth 17,000 euros to its new owner. A pistole from the city of Geneva from 1724 of "nearly FDC" rose to 19,000 euros (estimate: € 7,500). And an extremely fine 2-doubloon coin from the Helvetic Republic at 32 francs was sold for 11,000 euros (estimate: € 5,000).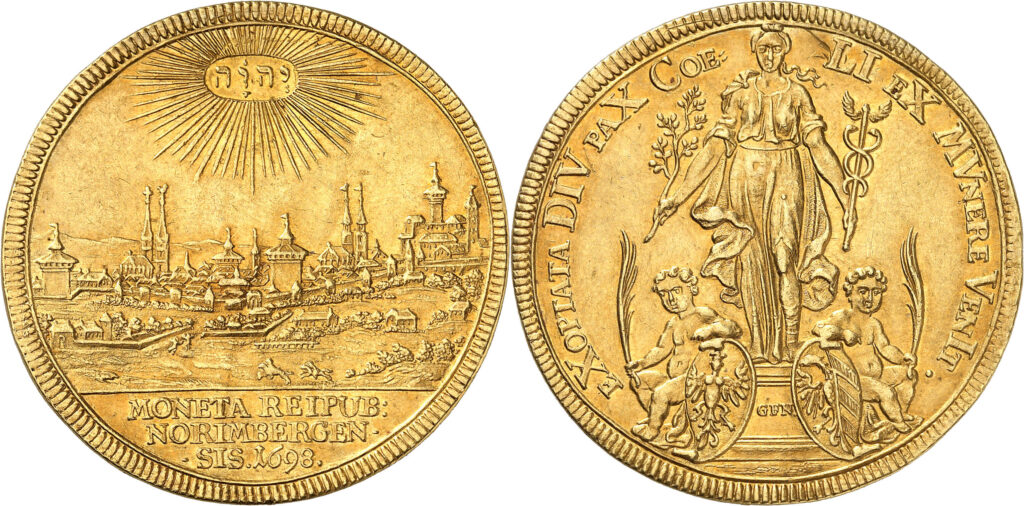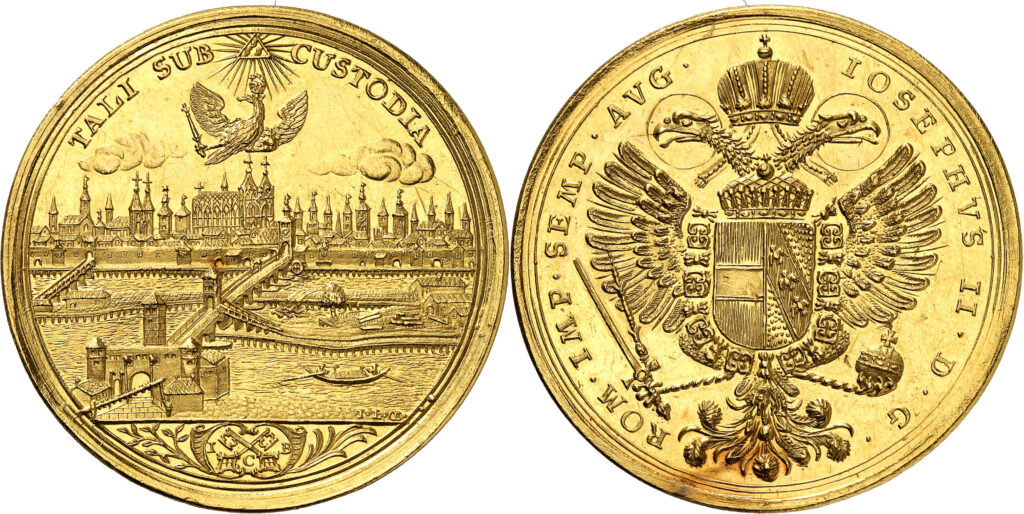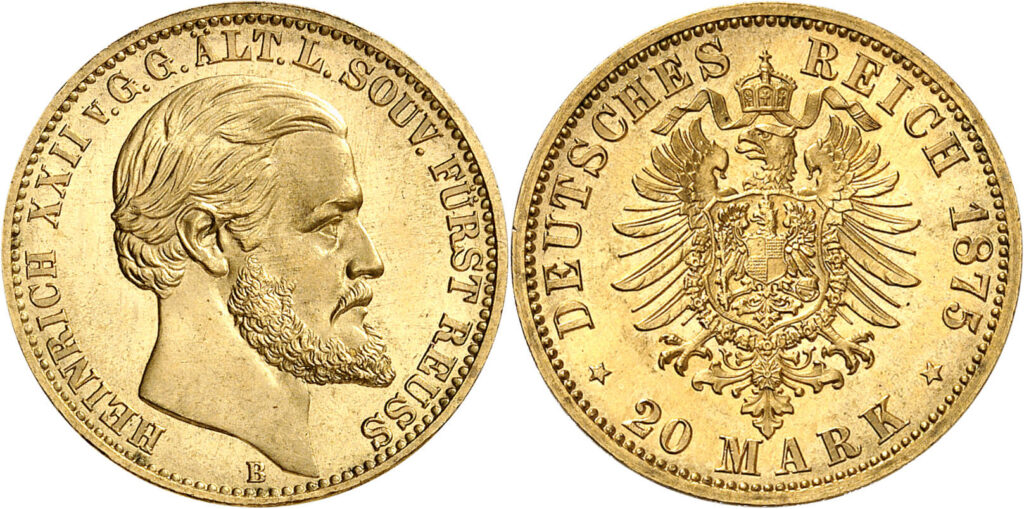 Although these are already high results, the imperial coins from the Holy Roman Empire are currently in even higher esteem among buyers. As an example for this trend, let us name a gold coin of Leopold I at 5 ducats, struck in 1671 in Nagybánya. Estimated at 25,000 euros, its final price came in at 90,000 euros.
The only thing even more popular are the German gold multiples with splendid city views, like the 6-ducat coin from Regensburg mentioned in the introduction. The fact that this was no isolated case is illustrated by a 5-ducat coin from Nuremberg from the year of 1698, which rose from an estimate of 12,500 euros to a hammer price of 50,000 euros.
We would like to end with a result from the department of coins from the German Empire which, once again, reached very good prices: 20 marks 1875 Reuss, Elder Line; nearly FDC / FDC (€ 35,000 / 46,000).
You can find all results on the Künker website.
This year's summer auctions will be held from 24 to 28 June, 2019. You can get the respective catalog from Künker, Nobbenburger Str. 4a, D-49076 Osnabrück, tel.: 0541 962020, or via e-mail.