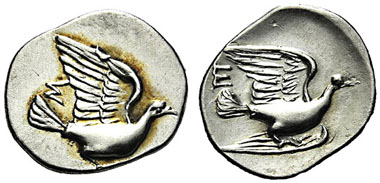 [bsa_pro_ad_space id=4]
02-05-2012 – 01-01-1970
Nomos Webshop of Coins & Medals
The Nomos AG electronic webshop, which offers coins and medals at fixed prices, is now live. New coins will be added every month, so do check the site frequently! All orders will be processed online and can be paid by credit card (VISA and MasterCard) or PayPal, or in Switzerland, by Postfinance.
If you want to go directly to the webshop, click here.
And here are some very special coins from the Nomos Webshop: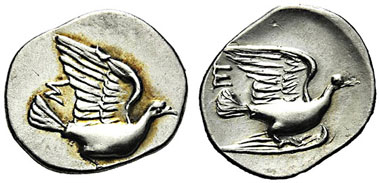 Sikyon Obol. A superb piece in exceptional condition. Good extremely fine.
Augustus Denarius. An attractive piece with a fine portrait, of typical Gallic style. Extremely fine. From the collection of M. Armstrong, ex Leu 71, 24 October 1997, 285.
Claudius Sestertius. An attractive piece with a lovely green patina, overlaid by some deposits on the reverse. Ex Numismatica Ars Classica 15, 18 May 1999, 295.
Philippicus (Bardanes) Solidus. Extremely rare. From the Müller collection, Sincona 3, 25 October 2011, 3409 and ex Triton III, 1 December 1999, 1312.
Austria, Augsburg. Leopold I. 1657-1705 Medal. Very rare. Superb and beautifully toned. Good extremely fine.