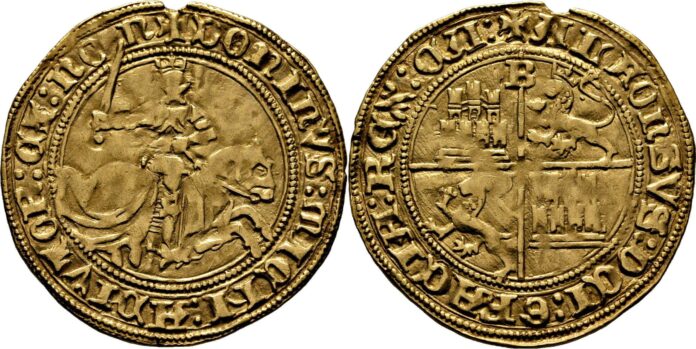 [bsa_pro_ad_space id=4]
Medieval Rarities from Spain at Cayón Auctions
In their postponed March actions, Cayón Numismática will offer more than 1,100 lots combined. Collectors will this time find an extremely important collection of Spanish medieval coins with hundreds of rare and scarce pieces. The auctions will take place as e-auctions on June 19 and 20. The bidding system will continue, so no second bidding is necessary. Live bidding through the Cayon app is possible.
The auction house has decided to donate 5% of the buyers fee (one point of the 20%) to charity in order to fight the pandemic.
Cayón will be selling a very important collection of Spanish medieval coins. The collection features more than 600 lots with hundreds of rare and scarce coins, including about 25 unique or unpublished pieces. The collection is focused on the 11th to 15th centuries. Now, in this auction (Subasta Extraordinaria I) the collection items will be offered as a large lot consisting of 594 coins (starting price: 300,000 euros), and 10 single lots.
Some of the highlights are: an Alfonso VI and Urraca series, coins from Galicia (northwestern Spain as Santiago de Compostela), including Juan de Gante's real (maybe 3 known). Alfonso VII and VIII are very well represented too, also the Fernando II series is relevant. There are also about a dozen gold coins, including a very rare Pedro I dobla without mintmark and the Alfonso de Ávila dobla from Burgos.
Cayón will also be selling another 500 lots from ancient to modern, including an important group of medieval King's seals, about 25 roman aurei, more than 150 gold 8 escudos, almos 200 silver 8 reales and crowns. This includes a 50 reales from Segovia, a very rare 8 escudos from Segovia 1632, a rare gold pentadrachm of Ptolomeo, and several high-quality gold and silver pieces. This is Subasta Extraordinaria II taking place on June 20.
You can find all lots on the website of Cayón Numismática.
Here you come to the auction catalogue: Extraordinaria I and Extraordinaria II.