[bsa_pro_ad_space id=4]
24-10-2017 – 01-01-1970
Auction 1
Leu Numismatik's Auction 1 proved a big success
At 8:30 pm on Wednesday, 25 October, the auctioneer's voice resounded one last time: going once, going twice, and sold! After a sensational auction spanning 4.5 hours, the last of a total of 420 lot numbers had also found a proud new owner.
Lot 2: Celts. Veneti, 2nd cent. BC. Stater. Extremely fine. Estimate: 10,000 CHF. Hammer price: 24,000 CHF.
At this point it had already become clear that Auction 1 had well and truly exceeded expectations.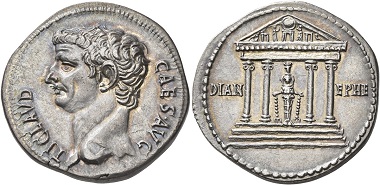 Lot 173: Claudius, 41-54. Cistophorus, 41-42 (?), Ephesus. From the Yves Gunzenreiner Collection. Virtually as struck. Estimate: 20,000 CHF. Hammer price: 40,000 CHF.
Of the 420 lot numbers, with an overall estimate of 693,500 CHF, no less than 398 pieces (94.76%) found their buyers.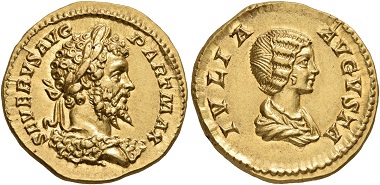 Los 244: Septimius Severus, 193-211. Aureus, 201. Virtually as struck. Estimate: 30,000 CHF. Hammer price: 52,000 CHF.
The large number of active floor, telephone and internet bidders led to record results, with the auctioned lots selling for a remarkable total of 1,018,800 CHF.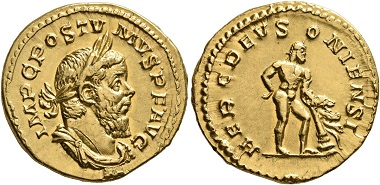 Los 341: Postumus, 260-269. Aureus, early 262, Cologne. Light marks on the highest points and with very light traces of mounting, otherwise, extremely fine. Estimate: 40,000 CHF. Hammer price: 44,000 CHF.
For further details visit the website of Leu Numismatik.
To view all results of Leu Numismatik Auction 1, click here.