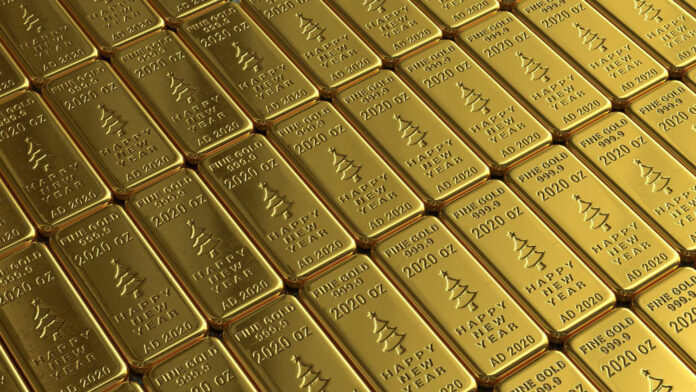 [bsa_pro_ad_space id=4]
The gold trade booms in times of crisis, many people seek financial security in investment products made of precious metals. Thus, it was rather ill-timed for a scandal like the one about the Chinese gold dealer Kingold to happen – and there is still no end in sight. In 2019, the business newspaper Caixin confirmed that Wuhan Kingold Jewelry had taken out loans. Gold bars were used as collateral. However, most of these bars were made of copper with nothing but a thin coating of gold. The investigations are ongoing. In the meantime, experts are questioning the foundation of China's expanding economy.
Jia Zhihong: From the Military to the Gold Trade
In 2002, Jia Zhihong founded Wuhan Kingold Jewelry as a partner of the People's Bank of China. Jia came from the military and is said to still have an excellent network in this field; rumour has it that he has always been free to do as he pleases. The success spoke for itself: Kingold quickly became the largest private gold dealer of the Hubei Province and has been listed on the NASDAQ since 2010.
In 2016, there was an incident in the neighbouring province of Shaanxi. A company had deposited bars as collateral, some of which consisted of tungsten. Around this time, Kingold also began taking out loans from about 14 shadow banks such as the Bank of Zhangjiakou, Dongguan Trust, Hengfeng Bank, and China Minsheng Trust – loans totalling 20.6 billion yuan (about 2.8 billion euros). Gold bars with a total weight of staggering 83 tons served as collateral!
Gold for China's Real Estate Bubble
Kingold invested some of the borrowed money in 2018 to buy a majority stake in Tri-Ring, a state-owned supplier of the automotive industry. Via Tri-Ring, Kingold entered the booming real estate sector, reportedly buying large areas of land in the provinces of Wuhan and Shenzen. Real estate has been a driving force of the Chinese economy for years. However, as early as in 2019, the media reported that 65 million apartments were empty. By now experts believe the industry to be a gigantic bubble and are waiting for it to burst.
Don' Trust Anyone Easily
In 2019, Dongguan Trust, one of the creditor banks, got into financial trouble and demanded Kingold to pay off the loan. That didn't work, so they decided to turn to the deposited collateral. However, tests quickly revealed that the gold bars were almost completely made of copper.
ZeroHedge reports that Kingold CEO Jia denied everything to Caixin. He maintained that some older bars had low purity. Jia denied that this was a case of fraud and referred to the insurance companies that agreed to cover it. This raises the question as to how that was possible in the first place …
When other banks had Kingold's gold bars deposited with them officially examined, they also found numerous counterfeits. Kingold's debts amount to 16 billion yuan (2.2 billion euros). This also draws attention to China's huge gold reserves. To make the dimensions clear: the share of fake bars makes up for about 22% of China's annual gold production and 4.2% of the state gold reserves of 2019.
The authorities are apparently still investigating. As early as in 2019, the self-regulatory body Shanghai Gold Exchange promptly removed Kingold from its membership list. The US Securities and Exchange Commission (SEC) also temporarily suspended Kingold in May 2021 for unclear and missing information about the company's financial activities in the past years. Kingold is still operating.
Arguably, retail investors weren't directly harmed in these events. But, for one thing, the huge debt could still have an impact on China's real estate bubble and cast doubt on the authenticity of the country's gold reserves.
On the other hand, history proves that one shouldn't trust anyone easily. Precious metal is always about trust. Thus, the same applies to private investors and collectors: be careful with whom you do business and pick reputable partners.
Here you can read the original article by Caixin.
ZeroHedge and CryptoVibes covered the story in detail.
And you can already find articles about the connection between this scandal and China's real estate industry.
The SEC's statement about the temporary suspension is available online.