[bsa_pro_ad_space id=4]
04-07-2018 – 01-01-1970
Fixed price list of Belgian Medals by Pierre Theunis
Belgian Medals by Pierre Theunis
Jongeling Numismatic Consultancy offers an extensive selection of medals by Belgian medallist Pierre Theunis (1883-1950) in their online shop at fixed prices. The artist was born in 1883 in Antwerp as the son of an officer. He studied at the Académie Royale des Beaux-Arts in Brussels and made a carreer as a medallist. All medals offered come from a private collection.
Here is a selection of the medals:
1913. Belgie. Jong meisje. About extremely fine. RR. 390 euros.
1938. Belgie. Bureau International pour l'Unification du Droit Penal. RR. 320 euros.
1960. Belgie. Olivier d'Or 1960 / Femina du Cinema. RRRR. 200 euros.
1920. Belgie. De Zevende Olympiade in Antwerpen. 370 euros.
1956. Belgie. Aux Protecteurs des Arts. RR. 350 euros.
1960. Belgie. Cercle Royal de Natation. RR. 180 euros.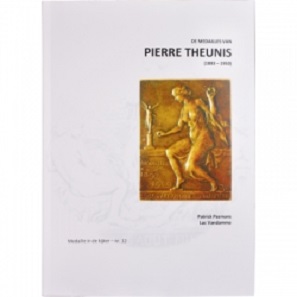 Patrick Pasmans, Luc Vandamme, De Medailles van Pierre Theunis (1883-1950).
And those who need a catalogue of Theunis' work can find a comprehensive monograph in the shop, too.
All medals and further offers are available in the shop of Jongeling Numismatic Consultancy.