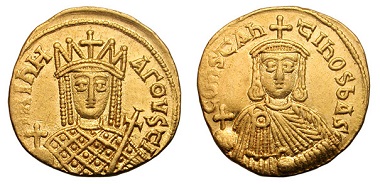 [bsa_pro_ad_space id=4]
27-01-2016 – 01-01-1970
Mobility Auction VII
HJB Mobility Auction VII
Harlan J. Berk Ltd. presents Auction Mobility VII. Among the various auction platforms that Harlan J. Berk Ltd. offers, the newest is HJB Mobility. This online only auction has 313 ancient coins and closes January 28th. HJB Mobility offers a variety of Greek, Roman and Byzantine coinage at reasonable prices.
A few auction highlights include: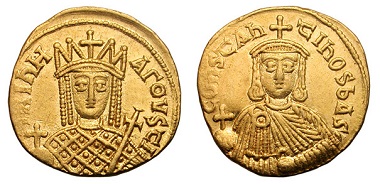 Lot 5: 780-797 AD. Constantinople, c. 792-7 AD. Solidus. Berk-235, DO-3, Sear-1594. Minor areas of flat striking on the legend on the left side Mint State. Minimum Bid: $9,000.
Lot 5: Constantine VI and Irene. Solidus. A lovely specimen with the empress Irene and her son Constantine VI. Not many empresses have dominated power as Irene did. This striking coin is highly sought after.
Lot 9: Arabia, Imitating Abiel. Tetradrachm. An amazingly well-struck coin. These types clearly imitate the coinage of Alexander III, the Great. A luscious black patina with a sharp strike.
Lot 48: 95th Olympiad, 400 BC, Stater. Seltman-267. Toned Fine+. Minimum Bid: $950.
Lot 48: Elis, Olympia. Stater. A budget stater from the 95th Olympiad. Coins from Elis are historically interesting as they reflect the longevity and importance of the Olympic games.
Lot 60: Caria, Mylasa. Tetradrachm. Extremely interesting coinage that reflects the month of striking according to the Macedonian calendar. Not many coins feature such exact dating.
Lot 71: 380-370 BC, Stater. Lederer-24, SNG Paris-24, Jameson-1605 (all from the same pair of dies). Toned EF. Minimum Bid: $1,500.
Lot 71: Cilicia, Nagidus. Stater. A nice example of this type. Ex Gemini XII, lot 172.
Lot 74: Euagoras I. Stater. Heavily discounted from the original price. A very interesting type.
Lot 119: Caesarea, Cappadocia, 54-68 AD, Didrachm. RPC-3653 (8 spec., from 5 obv. dies), pl. 144 (same dies), BM-Antioch 174, Sydenham-68. Good VF. Minimum Bid: $1,350.
Lot 119: Nero and Divus Claudius. Didrachm. Pedigreed and lovely piece. Ex Gemini XII, 11 January 2015, lot 347. Ex CNG 97, 17 September 2014, lot 481. Ex Patrick H.C. Tan Collection. Ex CNG 57, 4 April 2001, lot 836. Ex Sternberg X, 25 November 1980, lot 298.
Lot 190: Pupienus. Denarius. A nicely struck example of this short lived emperor.
To view all lots offered please click here.