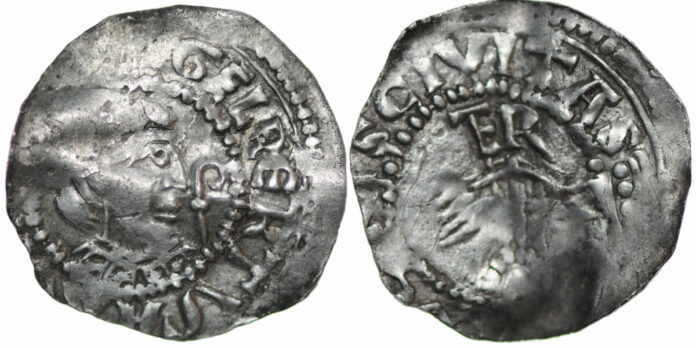 [bsa_pro_ad_space id=4]
European Medieval Coins at Alfa Numismatics
Alfa Numismatics is new to the numismatic market, but already concluded six successful auctions. Auction 7 by Alfa Numismatics features 217 lots of European medieval coins that will close on Sunday, 15th August 2021 from 18.00 CET on the Biddr platform. The 7th sale has a truly wide variety of coins from the medieval world. These coins give both the seasoned collector and those new to the hobby a fascinating insight into medieval coinage.
The wide selection of German lots is highlighted by the rare Egilbert of Ortenburg denar from Trier (Lot 75) and a scarce Otto III denar from Strasbourg with a lily on the obverse (lot 129).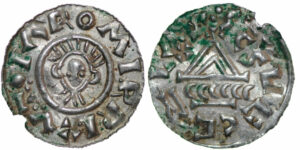 Moving to Bohemia the auction contains 11 early Bohemian denars ranging from Boleslav I to Jaromir. Of the group three denars should especially be mentioned namely the extremely rare, with fully intelligible legends, Vladivoj denar (Lot 20), the extremely rare Boleslav IV (Lot 21) and lastly the rare Jaromir (Lot 22) with fully intelligible obverse. Of the more than 50 lots of Dutch denars in the sale it is in particular worth mentioning the scarce Rijnsburg denar in extraordinary good condition (Lot 175) and the rare Groningen denar with double facing portraits (Lot 188)
Turning to England with more than 30 lots of Anglo-Saxon pennies and half pennies there should be something for all collectors of the late Anglo-Saxon period. Of all the lots the Helmet type penny of Aethelred II must be highlighted for its extraordinary beauty (Lot 53) and for its rarity the interesting Aethelred II Intermediate Small Cross / Crux mule type (Lot 42) must also be highlighted.
Lastly, the auction also consists of some rarities from other countries like France, Switzerland, Denmark and Belgium. Lots like the rare Toul denar from the time of Berthold (Lot 66) and an extremely rare Basel denar not recorded by Dannenberg (Lot 213) should be interesting to the serious collector.
Bidders will have the opportunity to view and prebid on all 217 lots online by submitting bids by email, through Numisbids and Biddr. Online live bidding will commence Sunday 15th August 2021 from 18.00 CET on the Biddr platform.
For further information visit the website of Alfa Numismatics or contact them vir phone +45 20633605 or email.