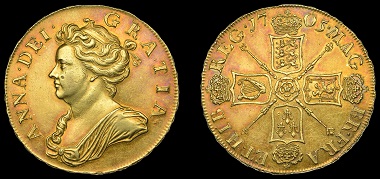 [bsa_pro_ad_space id=4]
13-11-2018 – 01-01-1970
The Michael Gietzelt Collection of British & Irish Milled Coins
Collection of British & Irish Milled Coins at Dix Noonan Webb's Live Auction
On 14 November 2018 Dix Noonan Webb will be holding a Live Online Auction offering The Michael Gietzelt Collection of British & Irish Milled Coins with room bidding available at their London offices.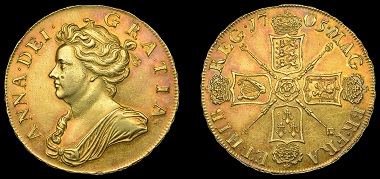 Lot 101. Anne (1702-1714), Five Guineas, 1705, edge qvarto (MCE 198; S 3560). Some light surface marks and hairlines, otherwise extremely fine with reddish tone. GBP 24,000-30,000.
The collection comprises nearly 400 lots with British coins, …
Lot 363. George V (1910-1936), Proof set, 1911, comprising Five Pounds, Two Pounds, Sovereign and Half-Sovereign, Halfcrown to Maundy Penny [12]. About as struck, some hairlining on the gold, the silver toned; in official case of issue. GBP 10,000-12,000.
… proof and specimen sets, …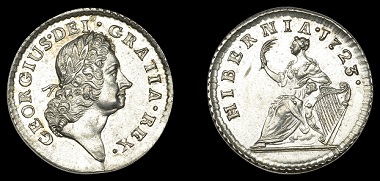 Lot 372. George I (1714-1727), Wood's coinage, Proof Farthing, 1723, type III, in silver, edge plain, 4.57g/6h (Martin 3.2/Bc.10; S 6604). Light scuffing both sides, otherwise extremely fine with mint bloom, attractive, rare. GBP 4,000-6,000.
… and Irish coins.
To browse through the complete auction catalogue please click here.