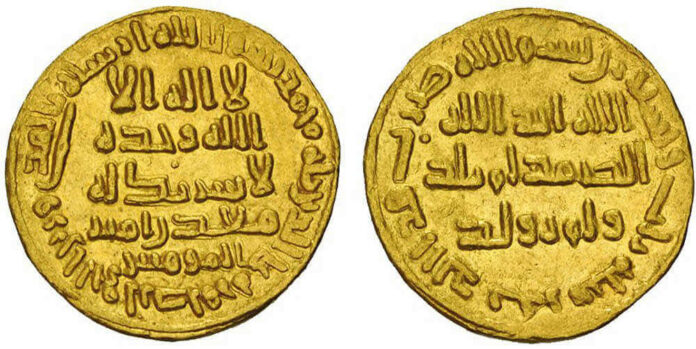 [bsa_pro_ad_space id=4]
CNG's Second Islamic Auction
Classical Numismatic Group present their Islamic Auction 2, a Live Sale to be held at the Bloomsbury Hotel, London, on 27 October 2022, beginning at 1 PM BST. This sale offers 330 lots with a pre-sale estimate of just over $1.7 million.
This second dedicated Islamic coin auction is highlighted by a number of rarities, including:
An Umayyad dinar from the "Mine of the Commander of the Faithful" dated AH 93
An Arab-Sasanian drachm dated AH 75, depicting the Standing Caliph
A unique Umayyad dirham from the mint of Bamm
An Umayyad dirham of Arminiya dated AH 78
A fine selection of rare 'Abbasid gold dinars
An unpublished hexagonal Abbasid silver double-dirham
A dated Fatimid lead weight
A Kangarid dinar naming the Seven Isma'ili Imams
A silver Samanid portrait medallion
The Ottoman Gold Imtiyaz Medal awarded to Yahya, Imam of Yemen (AD 1918-1948)
A Mughal "Zodiac" rupee
Catalogs for Islamic Auction 2 have been mailed and bidding is now open on the website. Click here to view all lots and place bids.
For further information about Classical Numismatic Group, visit their website.