[bsa_pro_ad_space id=4]
CNG's Electronic Auction 464
The Classical Numismatic Group Electronic Auction 464 features 747 lots and closes Wednesday, 25 March, beginning at 10 AM ET. With this sale CNG presents the second and final offering of the Richard A. Jourdan Collection of Medieval European Coins.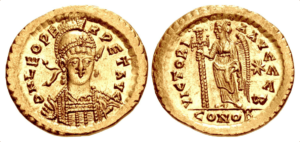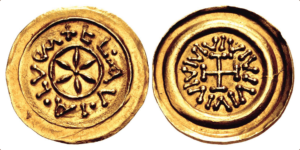 The formation of the remarkable collection of medieval coins offered here for sale was inspired by a brilliant book written by Philip Grierson, one of the most eminent numismatists of the twentieth century. Published as part of a series entitled 'Coins in History' by Seaby in London in 1991, 'Coins of Medieval Europe' remains the best introduction in English to the history of coinage from the collapse of the Western Roman Empire to the beginning of the Renaissance.
The book is extensively illustrated with in-text images of coins, the majority of which were selected from Philip Grierson's own personal collection. Grierson gave this monumental collection to the Fitzwilliam Museum of Cambridge University where he was Professor of Numismatics, placing the Museum at the forefront of research into medieval coinage. 478 coins are pictured in black and white and a further 26 in color. Twenty-five years ago Richard Jourdan set out to collect examples of as many of the coins illustrated in 'Coins of Medieval Europe' as possible.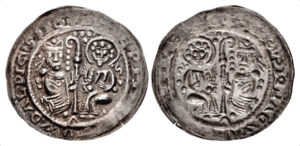 Of the 504 coins illustrated in Coins of Medieval Europe, Richard was able to acquire approximately 70% that were illustrated. Such was his devotion to the project that even after his coins had arrived in our Lancaster office for cataloging, new acquisitions were being made. As the collection grew, Richard began to add certain key coins which, while not illustrated, are mentioned in the text, adding 150 coins to the collection.
See page 310 of CNG's Triton XXIII catalog for a full biography of Richard A. Jourdan and for more information about the collection.
To view the sale online, click here.