[bsa_pro_ad_space id=4]
03-01-2011 – 04-01-2011
Triton XIV auction
CNG Sets Auction Records at the New York International
On January 4-5, 2011 CNG conducted the Triton XIV auction, held annually in conjunction with the New York International. Triton XIV realized $ 10.5 million, over double the presale estimate of $ 4.5 million and a record auction total for CNG. Many price records were set along the way, and the prices realized make interesting reading. Quality Greek, Roman, Byzantine, Chinese and British all showed remarkable support.
Notable among the final hammer prices are:
Lot 60: MACEDON, Amphipolis. 357/6 BC. AR Tetradrachm. Presale Estimate $200,000 – Final Hammer $700,000
Lot 124: ATTICA, Athens. Circa 469/5-460 BC. AR Dekadrachm. Presale Estimate $200,000 – Final Hammer $375,000
Lot 605: Julius Caesar. 40 BC. AR Denarius. Presale Estimate $20,000 – Final Hammer $90,000
Lot 1232: CHINA, Empire. Qing (Ch'ing) Dynasty. Tóngzhì (T'ung-Chih). 1861-1875. AR Pattern Ling (Tael). Imperial Dragon type. Presale Estimate $150,000 – Final Hammer $300,000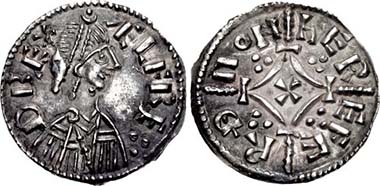 Lot 1639: ANGLO-SAXON, Kings of Wessex. Alfred the Great. 871-899. AR Penny. Presale Estimate $15,000 – Final Hammer $40,000
On January 12, 2011 CNG conducted Electronic Auction 247, which realized over $2 million on a presale estimate of $1 million. The highlight of the sale was the Lakeside Collection of United States coins. CNG conducts Electronic Auctions every two weeks.
CNG can be contacted in the United States at +1 717 390 9194 or in the United Kingdom at +44 (20) 7495 1888. E Mail contact should be directed to cng@cngcoins.com.
If you want to see all prices realized, click here.