[bsa_pro_ad_space id=4]
27-05-2014 – 01-01-1970
Electronic Auction 327
The Continental Collection
CNG's Electronic Auction 327 is a premier esale offering 1113 lots closing on May 28, 2014. In this auction, The Continental Collection will be offered, …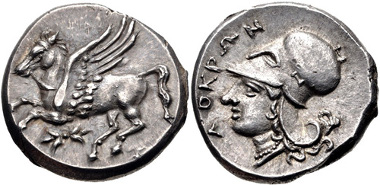 289: BRUTTIUM, Lokroi Epizephyrioi. Circa 350-275 BC. Stater. HN Italy 2342. EF. Estimate $1000.
… an impressive and scholarly collection of the coinage of Magna Graecia and Sicily, featuring many difficult to find and rare coins.
814: PHOENICIA, Tyre. 126/5 BC-AD 65/6. Shekel, dated CY 116 (11/10 BC). DCA 920 (R2); DCA Supp. (forthcoming) 267 (this coin). VF. Estimate $300.
The sale is continued with a selection of coinage from other areas, including a run of Tyrian shekels …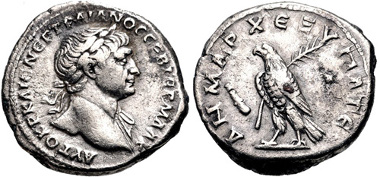 839: PHOENICIA, Tyre. Trajan. Didrachm. Struck AD 103-111. Prieur 1485. VF. Estimate $200.
… and a group of silver provincial issues of Trajan.
1027: ITALY, Sicilia (Regno). Pietro I il grande (the Great). 1282-1285. Pierreale, Class B3, Messina mint. MEC 14, 763-4. Good VF. Estimate $150.
Also available are further issues from the Archer M. Huntington Collection.
Concluding the sale is the Irving Schneider Library, a library of numismatic literature primarily concerning British coinage, and an array of mahogany coin cabinets.
You can browse through the complete auction catalogue online.