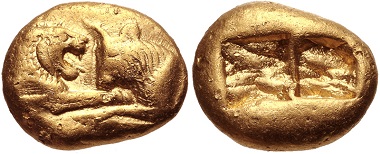 [bsa_pro_ad_space id=4]
16-01-2018 – 01-01-1970
Electronic Auction 412 –Triton Session V
Classical Numismatic Group Electronic Auction 412 – Triton Session V
Featuring 1068 lots from a number of important and impressive collections, CNG's Electronic Auction 412 – Triton Session V will be closing on Wednesday, January 17, 2018, beginning at 10 AM ET.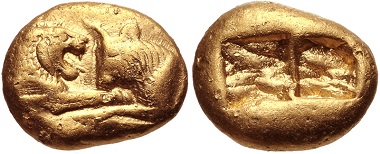 Lot 232: Kings of Lydia. Kroisos, 564/53-550/39 BC. Stater, heavy standard, Sardes mint. VF, numerous scattered marks. Estimate: 7,500 USD.
This sale features additional offerings from a number of collections, including Greek fractions from the AG Collection and further selections of Thessalian issues from the BCD Collection.
Lot 299: Kings of Parthia. Phriapatios to Mithradates I, circa 185-132 BC. Drachm, Nisa mint. VF, lightly toned, porous. Rare. From the Nisa Collection. Estimate: 200 USD.
Also part of the sale are selections from the Nisa Collection and Roman Provincial and Imperial issues from the Andrew McCabe Collection.
Lot 460: Augustus, 27 BC-AD 14. Aureus, Pergamum mint, 19 BC. VF, field marks, edge scuff and minor bend. From the Jonathan P. Rosen Collection. Estimate: 5,000 USD.
Roman Republican and Imperial issues come from the Dr. Allan Smith Collection, and Roman Gold from the Jonathan P. Rosen Collection.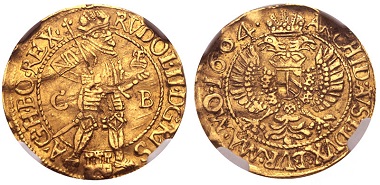 Lot 871: Transylvania. Imperial occupation, nomine Rudolf II, 1576-1608. Dukát, Kolozsvár (Klausenburg / Cluj-Napoca) mint, dated 1604 C. B. In NGC encapsulation graded VF 35. From the Princeps Collection. Estimate: 1,000 USD.
The sale also features Islamic and World issues from the Norman Frank Collection as well as Transylvanian form the Princeps Collection.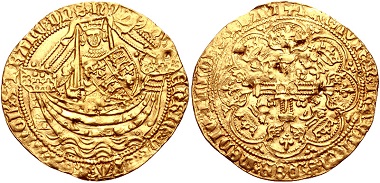 Lot 1012: Lancaster. Henry V, 1413-1422. Noble, Class C, Tower (London) mint. Good VF, a few marks. From the Arthur M. Fitts III Collection. Estimate: 2,000 USD.
The auction will be rounded out by early Saxon sceattas from the Dr. JDR Collection and English from the Arthur M. Fitts and Jonathan P. Rosen Collections.
To view the sale, click here.