[bsa_pro_ad_space id=4]
22-04-2014 – 01-01-1970
Electronic Auction 325
BCD Collection and Venetian Ducati
CNG's Electronic Auction 325 offers 927 lots and will be closing on April 23, 2014.
46: Thessaly, Koinon of Thessaly. Nero. AD 54-68. Tetrassarion. Laouchos, strategos. BCD Thessaly II 934. VF. Estimate $500.
This sale opens with a selection of Greek and Roman Provincial coinage of the Thessalian League from the BCD Collection.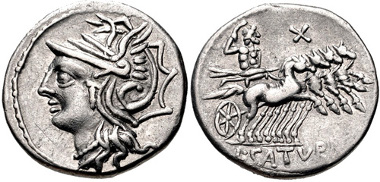 499: Roman Republic. Lucius Appuleius Saturninus. 104 BC. Denarius, Rome mint. Crawford 317/3a. Good VF. Estimate $100.
In the Republican section, we present additional silver denarii from the Demetrios Armountas Collection, many with pedigrees as far back as the 1960s. Both the Islamic and the World sections offer groups of gold: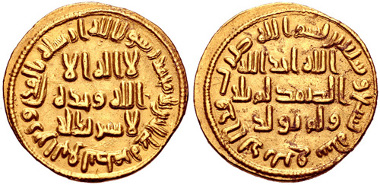 785: Islamic. Umayyad Caliphate. temp. 'Abd al-Malik ibn Marwan. Dinar, AH 79 (AD 698/9), unnamed (Dimashq [Damascus]?) mint. AGC I 42. Good VF. Estimate $400.
Umayyad and 'Abbasid dinars …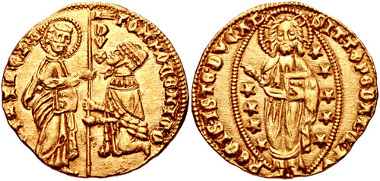 851: Italy, Venezia (Venice). Tommaso Mocenigo. 1413-1423. Ducato Papadopoli 1. Near EF. Estimate $300.
… and Venetian ducati. As always, the sale closes with an array of group lots from various periods.
To browse the complete auction catalogue go to the CNG website.